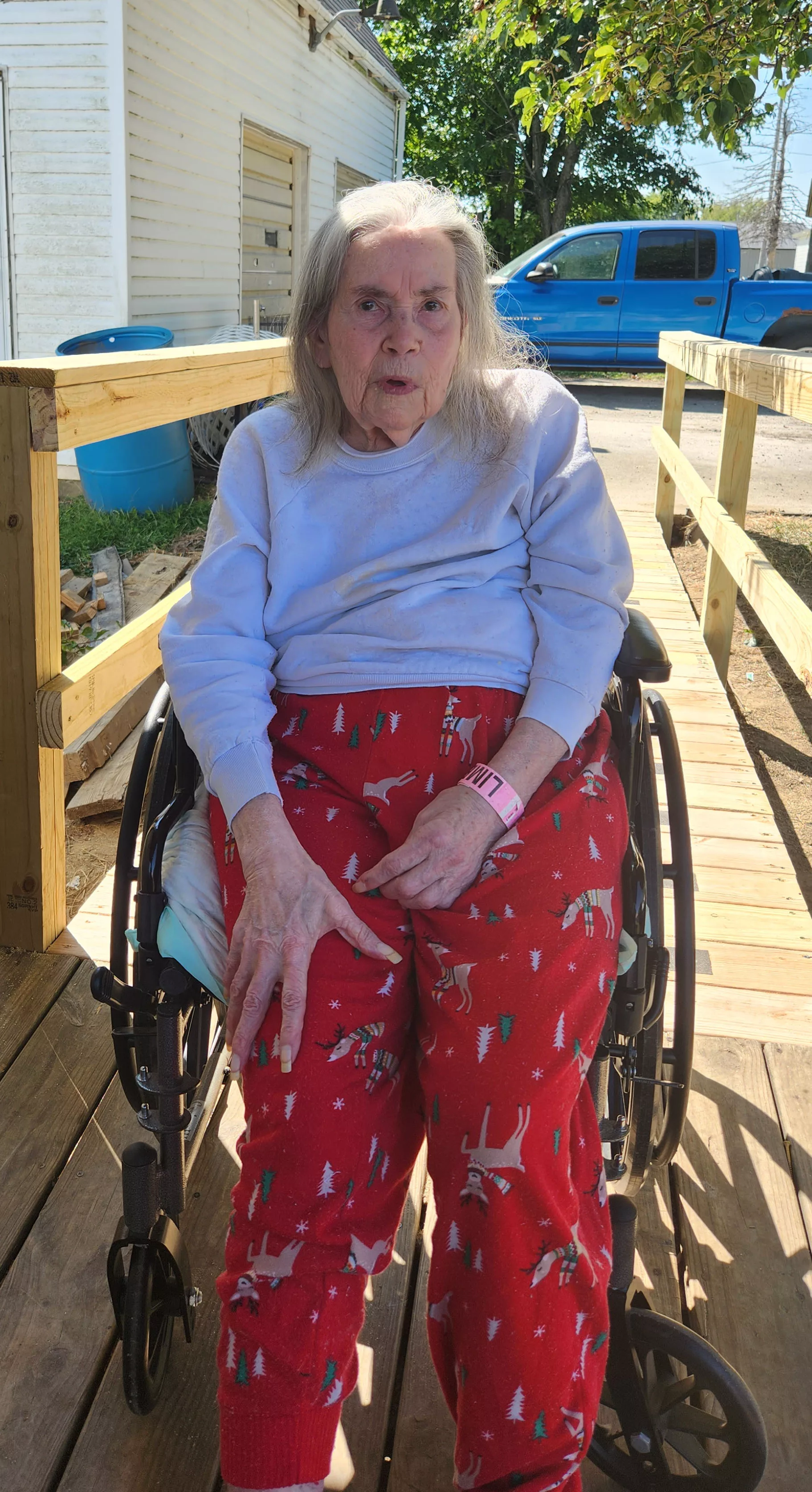 Ruby Jackson, age 82, of Lawrenceville, Illinois passed away on Wednesday, November 01, 2023 at her residence. She was born on October 22, 1941 in LaFollette, Tennessee, the daughter of Albert and Lillie (Tetrich) Brantley. She was married to Roy Barrett, Sr, and he preceded her in death. She then married Robert E. Jackson, and he preceded her in death.
Ruby was a homemaker. She enjoyed quilting and doing word puzzles, and was a member of the VFW.
Preceding her in death her parents; two husbands; companion, Gerald Weirman; two brothers, Harold Brantley and Ed Brantley; one sister, Velda Turner; and one grandchild.
Survivors include five children, Clyde Barrett and wife, Rebecca of Lawrenceville, Illinois, Patricia Garberding and husband, James of Noblesville, Indiana, Jenette Bankert and husband, Paul of Sheridan, Indiana, Geraldine Burgdoefer of Indianapolis, Indiana, and Albert Barrett and wife, Debbie of Ferrum, Virginia; one step-son, William Roy Barrett and wife, Tammy of Marion, Virginia; two brothers, Ivan Brantley of Westfield, Indiana and Billy Brantley of Kokomo, Indiana; three sisters, Irene Brantley of Kokomo, Indiana, Reba Huddleston both of Kokomo, Indiana, and Faye Shaffer of Rocky Mount, Virginia; 25 grandchildren; and several great-grandchildren, with the anticipated arrival of another one.
There will be no formal services conducted. Emmons-Macey & Steffey Funeral Home in Lawrenceville, Illinois is in charge of the arrangements.
Please visit www.emmonsmaceysteffey.com to view the tribute and to send condolences.