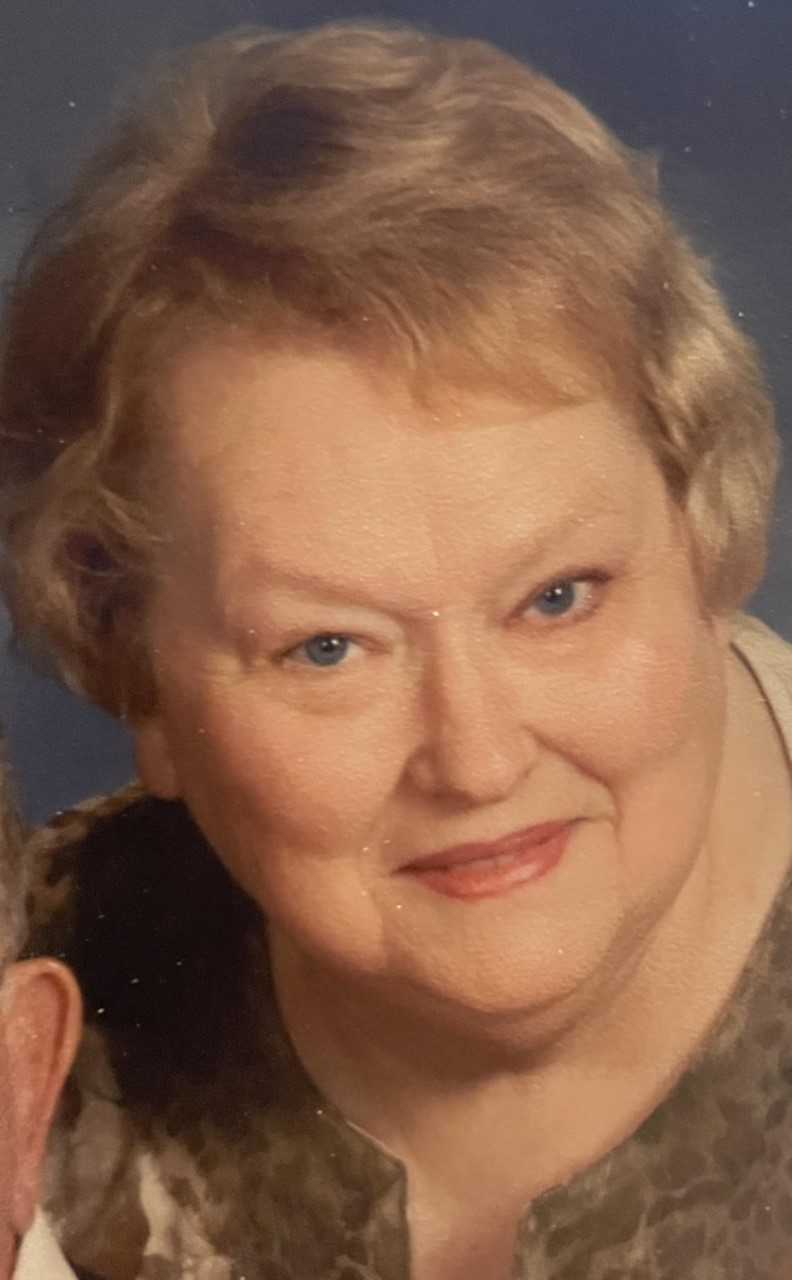 Margaret Rae Lynn, age 84 of Lawrenceville, passed away Thursday, May 11, 2023, at Good Samaritan Hospital in Vincennes, IN. She was born June 16, 1938, in New Albany, IN. She is the daughter of John and Mary (Weaver) Leighty and was the oldest of their 4 children. 
On June 16, 1957, Margaret married the love of her life, William Howard Lynn. They were married 65 years, and he survives. Together they raised two children, Carol Ann and Daniel Mack.
Margaret was a graduate of the nursing program at Olney Central College and then spent many years as a Labor and Delivery Nurse. She retired as the public health nurse for Wabash County Health Department. 
Margaret was a Christian woman, strong in her faith. And was a member of the First Christian Church of Bridgeport. She enjoyed playing bridge, sewing, embroidery, and quilting. She was a fantastic cook and loved to share this with her granddaughters. Many hours were spent on their screened in porch watching the scenery and waving at neighbors. In her later years, she enjoyed spending time with her great-grandchildren. 
Family was one of the most precious things for Margaret. She was proud of them all. 
Margaret is survived by: her husband- William Howard "Posie" Lynn; daughter- Carol Ann Rue of Lawrenceville; son- Danny Lynn of St Francisville; one sister- Julia Leighty of Lawrenceville; granddaughters- Mykel (Lynn) Taylor and husband Jerod of Patoka, IN and Amy (Rue) Cole of Flora, IL; great-grandchildren- Walynn Taylor, William Rue, Jaxon Cole, and Sophie Cole. 
She is proceded in death by her parents; sister, Mary Carol (Leighty) Kruger; brother, Johnny Leighty; and great-grandson, Wyatt Daniel Rue. 
A visitation will be held Saturday, May 13, 2023, at the Cunningham-Young Funeral Home in Lawrenceville from 1:30 p.m. until 3:30 p.m. Funeral services will follow at 3:30 p.m. Burial will take place in Oaklawn Cemetery.
In lieu of flowers, memorial donations may be made to the Ronald McDonald House Charities-Gateway directly at 4133 Gateway Blvd. Ste 250, Newburg, IN 47630 or through the funeral home. Online condolences can be sent to the family at www.cunninghamfuneralhomes.com.