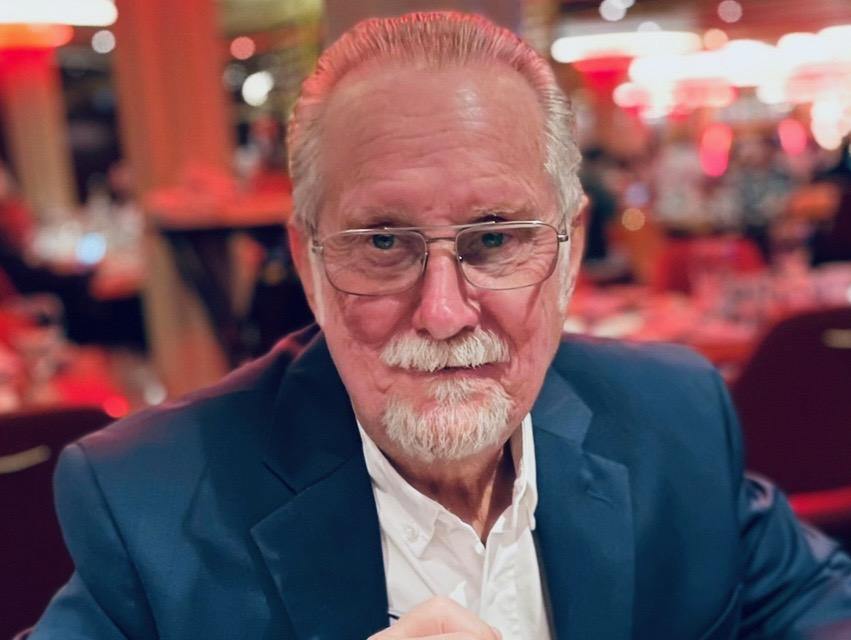 Ronald E. Fitch, age 69, of Princeton, Indiana, formerly of Mount Carmel, Illinois, passed away February 16, 2023, on the Island of St. John's in the Virgin Islands. He was born March 7, 1953 in Wayne County to John and Beulah (Hough) Fitch.
Ronald worked for Snap-On Tools for 28 years. After they closed in 2004 he worked for McClellan's at Toyota and later went to work for Tracy Electric in Lawrenceville, Illinois where he retired. He was a member of the St. Mary's Catholic Church in Mount Carmel, Illinois.
Ronald was always a person you could count on. He loved his family, friends, grandkids, and his little great grandkids. If you needed something fixed, he was the one you could call to help. He always wanted to go on a cruise and to parasail. He got to do both and truly enjoyed every minute of it. He was kind, giving, hardworking, and all-around great guy.
Survivors include his former wife/friend Cindy Hills, daughter Shibonne (Tim) Jacobson of Somerset, Wisconsin, Grandkids: Lexis Fitch of Dekalb, Illinois, Tavis (Rashell Alka) Burton of Albion, Illinois, Tyler (Heather) Burton of Fort Branch, Indiana, Austi (Jacob Rider) Jacobson of Glenwood City, Wisconsin, and Kenny Campbell Jr of Mobile, Alabama. Great Grandkids: Layla Lee, Khiyah Burton, Marlee Alka, and Miles Burton. Sisters; Karen Kilby of Kinmundy, Illinois, and Barbara (David) Dennis of Flora, Illinois, along with several nieces and nephews. And of course, his best friend and companion Brick his dog.
Preceding him in death were his parents, daughter Shannon Fitch Campbell, brothers, Roy Dale, Lowell, Raymond, Jerry, Lyle, David, and Kenny. Sisters-in-laws, Dianne Fitch, and Barbara Fitch. Brother-in-law Bob Kilby, nephew Jeff Kilby, and niece Melissa Cooper.
Visitation will be Monday, March 6, 2023, from 5:00 p.m. – 8:00 p.m. and from 9:00 am. until the time of service on Tuesday. With funeral mass at 10:00 a.m. at St. Mary's Church. Burial will be at the St. Mary's Cemetery, Mount Carmel, Illinois.
Memorials can be made to the Great-grandchildren's College Fund in care of Short-Cunningham Funeral Home, PO Box 397 Mount Carmel, Illinois 62863, envelopes will also be available at the service.
Condolences may be sent to www.short-cunninghamfh.com
Short-Cunningham Funeral Home is honored to serve Ronald's family.