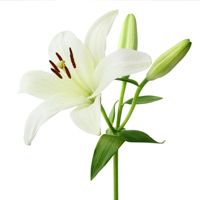 Lois Raydell Miller, age 83 of Lawrenceville and formerly of the Bridgeport/Petrolia area, passed away Saturday, March 31, 2018 in Vincennes, IN at the Good Samaritan Hospital. She was born January 9, 1935 in Bridgeport to Henry and Retha (Ping) Bousley. She was married to Sully Miller and he preceded her in death.
Lois went to nursing school in Dekalb, IL and worked as a nurse for many years. She loved gardening, animals, sewing, quilting, and cooking.
Lois will be missed by many family and friends: her daughter- Kathy Doss of Vincennes, IN: one grandson- Dan Moore of Bridgeport: one brother Phillip Bousley and wife Carol of Vincennes, IN: one brother-in-law- Raymond Blackwell of Bridgeport: several nieces and nephews: and numerous great-nieces and great-nephews.
She was preceded in death by: her parents Henry and Retha Bousley: her husband- Sully Miller: one daughter- Retha Doss: two sons in infancy: and several siblings and their spouses.
A visitation will be held at the Cunningham Funeral Home in Bridgeport on Tuesday, April 3, 2018 from 10:00 a.m. until 11:00 a.m. with cremation to follow.
Online condolences can be sent to the family at www.cunninghamfuneralhomes.com.