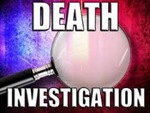 The Knox County Sheriff's Department has released the identity of a body recovered from the Wabash River Tuesday night along with more information.
Authorities responded to the report a body in the river near the Russellville Landing after 6:00 p.m. Tuesday. The body was discovered to be that of 40-year-old Donald E. Rickard of Vincennes. Rickard's body was removed from the river around 7:30 p.m. Rickard had last been seen swimming in the river on Saturday.
According to Knox County Sheriff Mike Morris, the investigation into the incident is ongoing. The Sheriff's department was assisted in the recovery by Indiana Conservation Officers and Indiana State Police.