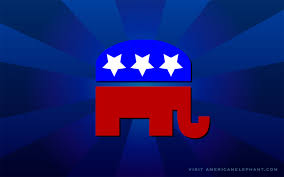 Supporters with the Trump/Pence campaign including state party chairman Rex Early made a stop at Republican Headquarters in Vincennes yesterday.
Campaign officials launched an "Early for Trump" plan at the end of august– geared towards the Hoosier State.
The campaign's goal is to have Indiana be the first state marked as a win for Donald Trump on November eighth.
Early says that Indiana is important to Trump. He was also excited to be back in his home-town supporting the Trump/pPence ticket.
Historically, Indiana has politicians holding their breath waiting to see who will come out on top.
That's because Indiana law prohibits automated polling– making it hard for politicians to determine where voters stand prior to the election date.
According to U-S-A- Today, Trump is leading right now in Indiana by nine percent– over democrat Hillary Clinton.