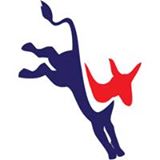 Knox County Democrat Chair Sandy Stewart is spending the week at the Democrat National Convention in Philadelphia.
She told us what she's experienced so far..
She says she's enjoyed her time at the historic event where Hillary Clinton is the first woman to be nominated for President by a major party.
After an expansive and passionate testimonial from an ex-president, Bill Clinton,  it's the sitting president's turn to rally the Democrats in favor of Hillary Clinton. Today, Barack Obama will sing the praises of his former rival.