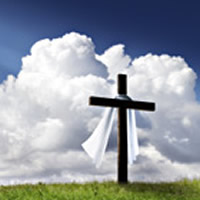 Donald Wayne "Don" Ferguson, age 90 of Bridgeport, passed away with family by his side on Sunday, November 24, 2019 in Vincennes at Good Samaritan Hospital. He was born in Sumner on July 20, 1929 to Omer Carson Ferguson and his wife Hazel Jane (Vanatta) Ferguson.
On October 17, 1950, Don married Charlotte Anderson in Carbondale.
Don proudly served his country during the Korean War as a member of the United States Army. He belonged to the "Screaming Eagles". He and Charlotte were members of the Free Methodist Church of Bridgeport. Don earned his Bachelor's Degree in Education from Southern Illinois University and his Master's Degree in Education from Eastern Illinois University. He was an educator for 38 years where he spent most of his career as a Guidance Counselor. Don also taught Physics, Chemistry, and Psychology. Don enjoyed bowling, wood working, puzzles, and could often be seen running the scoreboard at Red Hill basketball games.
Surviving family includes: his wife of 69 years- Charlotte Ferguson of Bridgeport: five children- Tom Ferguson and wife Karen of Jacksonville, FL, Mark Ferguson and wife Margie of Bridgeport, Vicki Rueger of Mt. Vernon, IN, Debbie Larson and husband Dave of Lincoln, NE, and Celia Pearce and husband Dan of Tonganoxie, KS: one brother- Bernard Ferguson and wife June of Wisconsin: six grandchildren: and nine great-grandchildren.
He was preceded in death by his parents.
A funeral service will take place at 3:00 p.m. on Wednesday, November 27, 2019 at the Cunningham Funeral Home in Bridgeport. Visitation will be at the funeral home from 1:00 p.m. until 3:00 p.m. Private burial will take place at Petty Cemetery.
Memorial contributions can be made in Don's memory to the Bridgeport Senior Citizen- Meals On Wheels directly or through the funeral home. Online condolences can be sent to the family at www.cunninghamfuneralhomes.com