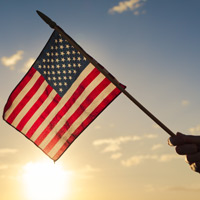 James Benton Henshaw, 87, of Newburgh, IN passed away Saturday, August 24, 2019, at home. He was born in Benton, KY, on June 10, 1932 to the late John Staley and Stella (Cartwright) Henshaw.
James loved drag-racing, he built his own car and raced in Chandler. He also enjoyed go-cart racing, attending races around the area. He was retired from Ball Plastics, after 32 years. After retiring, he worked at Barton Machine and Tool in Chandler and worked part-time for Napa Auto Parts. He was an Army Veteran, serving in the Korean War.
He is survived by his wife, Jean Henshaw, daughter, Julie Enlow (Ryan); grandson, Sam Enlow; sister, Ruth Wiggins; brothers Jerry Henshaw (Carolyn) and Mike Henshaw; brother-in-law, David Paddock; sister-in-law, Sandra Paddock; and numerous nieces and nephews.
Funeral services will be held at 7:00 p.m. on Tuesday, August 27, 2019, at Alexander Newburgh Chapel, officiated by Rev. Shane O'Neil. Friends may visit Tuesday from 4:00 p.m. until service time at the funeral home. Local services will be handled by Cunningham-Young Funeral Home of Lawrenceville. Graveside services will take place at Crest Haven Memorial Park Cemetery in Claremont, Illinois on Wednesday, August 28, 2019 at 1:00 p.m.
Online condolences can be sent to the family at www.cunninghamfuneralhomes.com.