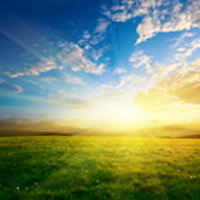 Gene Allen Satterthwaite, age 74 of Bridgeport, passed away at his home with family surrounding him on Tuesday, May 14, 2019. He was born March 18, 1945 in Claremont to Ben Satterthwaite and Lena Gail (Atkins) Satterthwaite.
On October 19, 1963 in Lukin Township, Gene married Sandra Sue Banks, and she survives.
Gene graduated from Bridgeport Township High School. He worked as the Meat Manager for McKim's IGA for 30+ years. He also worked at Texaco Refinery. He was a Mr. Fix-It for all sorts of machines and engines. He enjoyed fixing things. Gene and his wife, Sue, attended the Assembly of God Church of Bridgeport for many years. He was a Roy Rangers Leader and truly enjoyed yard work. He had the best yard in his neighborhood for many years and took pride in that.
Surviving family includes: his wife- Sue Satterthwaite of Bridgeport: two daughters- Gina Satterthwaite of Bridgeport and Justene Winters and her husband Travis Shoulders of Lawrenceville: one son- Jubal Satterthwaite of Ft. Lauderdale, FL: one sister- Jenna Gossett of Joliet: four grandchildren- Talia Kocher and husband Shane of Bridgeport, Brock Holmes of Bridgeport, D. J. Winters of Bridgeport, and Mason Winters of Enfield: and one great-grandson- Abram Kocher of Bridgeport.
He was preceded in death by his parents and his maternal grandparents who raised him, Grandma and Grandpa Atkins.
A funeral service for Gene Allen Satterthwaite will be held at 1:00 p.m. on Tuesday, May 21, 2019 at the Cunningham Funeral Home in Bridgeport. Visitation will be held Monday evening at the funeral home from 6:00 p.m. until 8:00 p.m. Burial will take place in Allendale Cemetery.
Memorial contributions can be made to the Assembly of God Church in Bridgeport directly or through the funeral home. Online condolences can be sent to the family at www.cunninghamfuneralhomes.com.