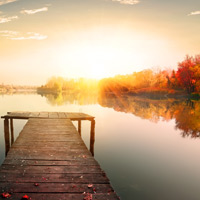 Michael Richard "Mike" Montgomery, age 58 of Lawrenceville, passed away early Sunday morning. June 10, 2018 at his home after battling cancer. He was born October 26, 1959 in Lawrenceville to Ross Mitchell Montgomery, Sr. and his wife Anne Louise (Price). To many of his friends, he was known as "Grumpy".
Mike graduated from Lawrenceville High School, attended auctioneer schooling, and later became a heavy machine operator. He worked out of the Heavy Machine Operators Union #841 for over 40 years. He had formerly managed the Lawrenceville Eagles. Mike enjoyed camping and spending time with friends.
Surviving family includes: his mother and step-father- Anne and Ken Kiser of Lawrenceville: two brothers- Mark Montgomery and wife Debbie of Lawrenceville and Ross M. Montgomery, Jr. and his wife Patricia of Lawrenceville: one half-sister- Greta Jean Tracey and husband Rick of Flat Rock: his friend- Starla McCord of Lawrenceville: and several nieces and nephews.
He was preceded in death by his father, Ross Mitchell Montgomery, Sr., and one niece, Shannon Darnell.
A funeral service for Michael Richard "Mike" Montgomery will be held at 2:00 p.m. on Thursday, June 14, 2018 at the Cunningham-Young Funeral Home in Lawrenceville. Visitation will be held at the funeral home on Wednesday evening from 5:00 p.m. until 8:00 p.m. Burial will take place in Lawrenceville City Cemetery.
Memorial contributions for Mike can be made to the Lawrence County Humane Society directly or through the funeral home. Online condolences can be sent to the family at www.cunninghamfuneralhomes.com.