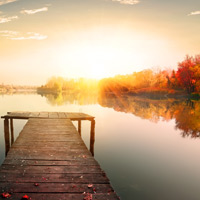 Millard Joseph "Joe" Kincaid, age 51 of Lawrenceville, passed away Wednesday, April 11, 2018 at his home surrounded by his family. He was born January 31, 1967 in Lexington, KY to Melvin Kincaid and Jane Ann (Brumbaugh) Kincaid Seitzinger.
Joe graduated from Lawrenceville High School and had worked at ATS as a welder in auto manufacturing. He had also been a member of the VFW Auxiliary in Olney and Marshall. Joe absolutely loved to fish. He had quite the fishing lure collection.
Surviving relatives include: his girlfriend of 15 years- Eleanor Pesch of Lawrenceville: three daughters- Victoria Renee Land of Bridgeport, Deidre Fraley and husband Jacob of Potosi, MO, and Lisa Kincaid of Willington, NC: one sister- Tracie Nash and significant other Todd Hulfachor of Bridgeport: two brothers- Justin Kincaid and wife Ashley of Sumner and Robert Kincaid and wife Becky of Olney: and seven grandchildren- Jade Kincaid, Mason Land, Josie Fraley, Amy Lester, Kassidy Gish, Benjamin Lester, and Rene Lester.
He was preceded in death by his parents and one brother, Raymond Kincaid.
Funeral services for Millard Joseph "Joe" Kincaid will be held at 11:00 a.m. on Saturday, April 14, 2018 at the Cunningham Funeral Home in Bridgeport. Visitation will be held Friday evening from 6:00 p.m. until 8:00 p.m. Cremation will follow services.
Online condolences can be sent to the family at www.cunninghamfuneralhomes.com.