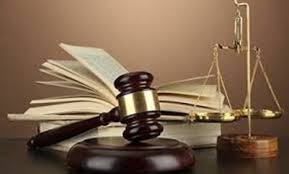 The attempted murder trial of a Lawrenceville man is continuing in Lawrence County Circuit Court.

 

55-year-old Keith McKinney is accused of shooting Lawrence County Sheriff's Deputy Kyle Gilmore following a traffic stop in Lawrenceville on 

February 22nd

 of last year.

 Gilmore, who was wearing body armor, then shot Mckinney in the leg during the incident. McKinney has pleaded not guilty to charges of attempted murder, aggravated battery and unlawful possession of weapons by a felon. Deputy Gilmore was cross-examined by the defense and then re-examined by the prosecution yesterday. The prosecution also called to the stand Keith Larson, a resident of the neighborhood where the shooting reportedly took place, for testimony before being cross-examined by the defense.  Lawrenceville Police officer Brandon Sapp also took the stand. Sapp was a responding officer the night of the shooting. The prosecution also called Crime Scene Investigator Abigail Henn. Henn investigated the scene of the shooting and testified about evidence collected including weapons. 

Testimony is scheduled to continue this morning at 9:00 central.

 If convicted, McKinney faces up to 80 years in prison plus an additional 20 years for the aggravated use of a weapon.