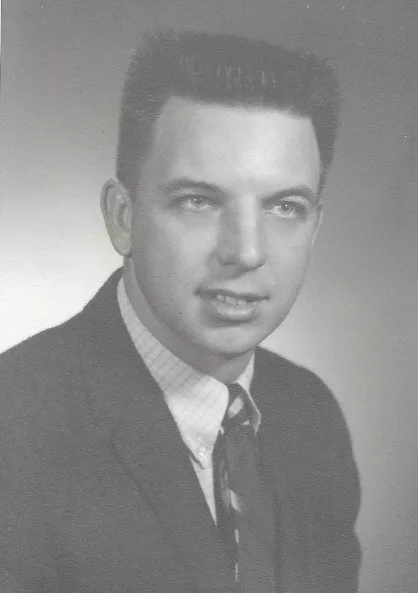 Bill Hull, age 85 of rural St. Francisville, passed away surrounded by loving family members on Wednesday, August 30, 2023, at Deaconess-Midtown Hospital in Evansville. He was born on October 6, 1937, in Matoy, OK to Ira and Bernice(Smith)Hull.
Bill was married to Mary Ann Spidel Hull for 37 years and she survives.
Bill rode a horse before he could walk. In his childhood he attended "goat ropins"" held by neighbors at his rural family home. As a young boy he practiced with a homemade rope and sometimes roped his mother's feet while she went about her work. A local man told him, "Son, you're good enough to need a good rope," and he gave Bill one. Bill never looked back from then on. He loved to do everything on a horse including pleasure, barrel racing, cutting, reining, English, and roping cattle.
As a young man he selectively bred and showed Shorthorn cattle on a fair circuit. He showed Appaloosa horses for a friend and trained others' quarter horses as well as his own for over 40 years. This was his lifelong passion.
Bill enjoyed hunting and fishing and was a true outdoorsman. He loved his family from his grandparents, parents, and siblings on down to his great-grandchildren and everyone in between.
He graduated in the Class of 1955 from Bridgeport High School and obtained an Associate's degree from Vincennes University, Bachelor's of Science in Agriculture from University of Illinois, and Master of Science in Education from Eastern Illinois University.
 Some of his favorite years were as a high school science teacher at St. Francisville and Bridgeport. He worked at Texaco Refinery as a Safety Supervisor and as the Program Director of the Psychiatric Unit at Richland Memorial Hospital until he retired.
Surviving family includes: his wife, Mary Ann Hull of rural St. Francisville; five children-Terry Juan and husband WenHan Juan of Washington state; Cheryl Hull of Whitney, TX; Anita Mason and husband Brad of Noble, IL; David Patinella and wife Erin of Los Alamitos, CA; and Gina Witt and husband Chris of Madison, WI; one sister Arlene Lynch and husband Doug of Lawrenceville; two brothers – Ralph Hull and wife Barbara of Irving, TX and Neal Hull of Hillsboro, TX; ten grandchildren – Dalton Juan, Joe Mason, Zach Mason, Garic Polk, Sayge Mason, Adam Stone, Aria Patinella, Addison Patinella, Ruby Witt, and June Witt; seven great-grandchildren Kade and Allie Mason, Wyatt and Walker Mason, and Warrick, Penelope, and Milleigh Stone; and several nieces and nephews.
He was preceded in death by his parents and one brother Larry Hull.
Bill's wishes were to be cremated. There will be a time of visitation for sharing stories and celebrating the life of Bill Hull on Saturday, September 23, 2023, from 2:00 p.m. until 4:00 p.m. at Cunningham Funeral Home in Bridgeport.
In lieu of flowers, memorial contributions may be made to the group or organization of donor's choice. Online condolences can be sent to the family at www.cunninghamfuneralhomes.com.