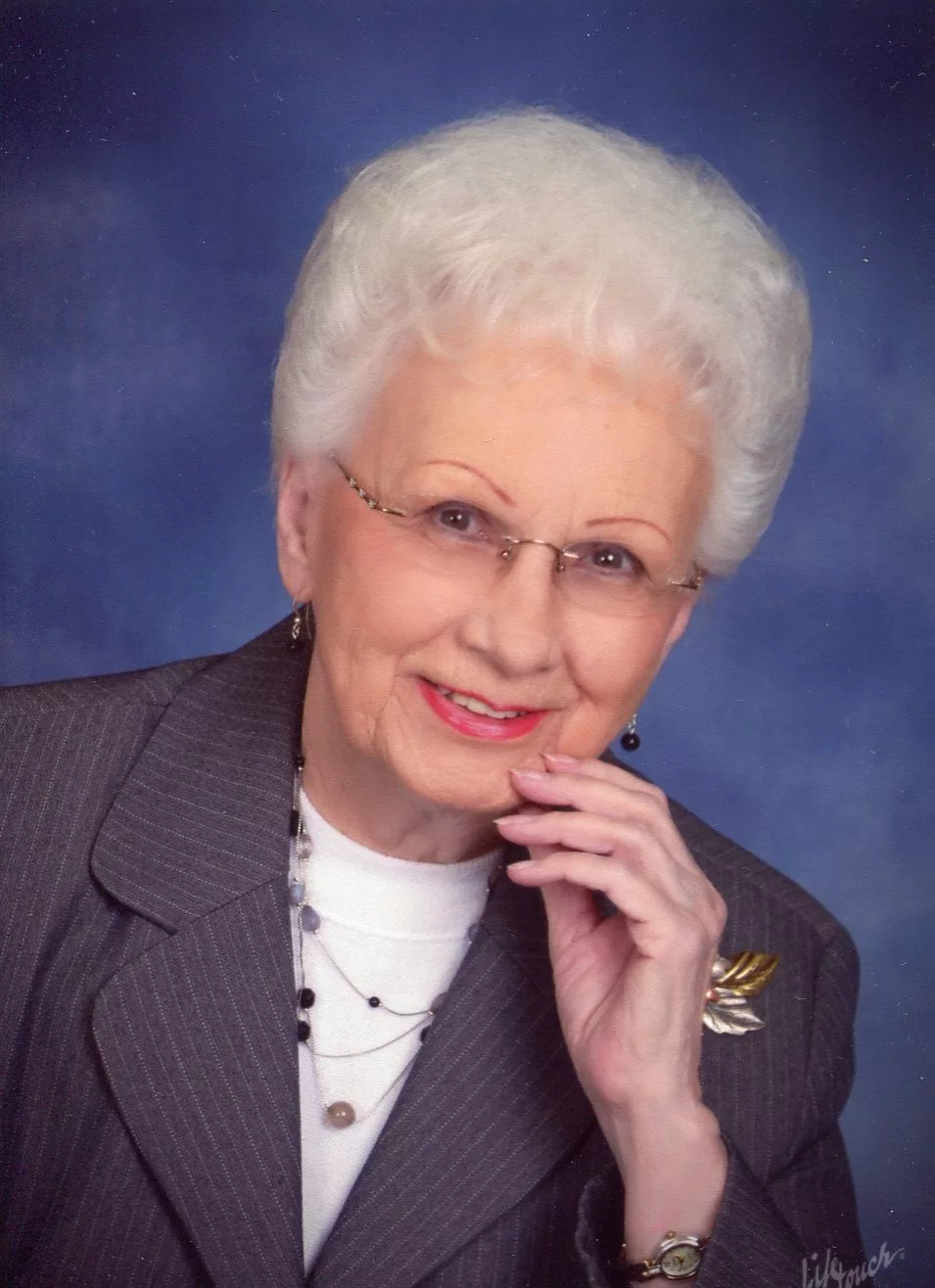 Florence Geraldine 'Gerry' Poff, age 94, of Lawrenceville, Illinois passed away on Monday, August 28, 2023 at Gentlecare Nursing and Rehabilitation in Vincennes, Indiana. She was born on January 05, 1929 in St. Francisville, Illinois, the daughter of Lester and Emma (Johnson) Hills. She married Ralph Poff in February of 1970, and he preceded her in death in June of 1990.
Gerry worked at Wright Patterson Air Force Base and as a clerk at Defense Electronics Supply Center. She volunteered for the Knox County Community Foundation and Good Samaritan Hospital. Her memberships included Eastern Star since 1947 and the Central Christian Church in Kettering, Ohio. She attended the Pleasant Ridge Christian Church. Her hobbies included doing crafts, golfing, playing cards, and participating in various Dulcimer groups in Lawrence County.
Preceding her in death were her parents; husband; and three brothers, Don Hills, Ed Hills, and Frank Hills.
Survivors include one son, Gregory Mercer and wife, Sue of Dayton, Ohio; one step-grandson, Joe Bramlage; one step-great-grandson, Bodhi Bramlage; as well as several nieces and nephews, including Debra Miller, Cindy Hills, and Sheila Montgomery.
Funeral services will be conducted on Wednesday, September 06, 2023 at 1:00 PM CDT at the Emmons-Macey & Steffey Funeral Home in Lawrenceville, Illinois, and may be viewed with the following link: https://www.facebook.com/emmonsmaceysteffey. Visitation will be on Wednesday from 11:00 AM until 1:00 PM CDT at the funeral home. Graveside services will be conducted on Thursday at 1:00 PM CDT/2:00 PM EST in the Miami Valley Memory Gardens Cemetery in Centerville, Ohio. Memorial donations may be made to the Lawrence County Memorial Hospital Endowment and Development Foundation or the Pleasant Ridge Christian Church.
Please visit www.emmonsmaceysteffey.com to view the tribute and to send condolences.