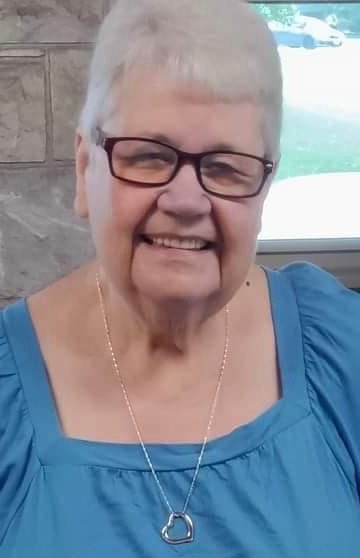 Gloria Jean McCullough, age 76 of Lawrenceville, passed away at her home Monday morning, January 23, 2023, surrounded by love. She was born at her family's home in St. Francisville on September 14, 1946 to Joseph A. Kasinger and his wife Charlotte Pauline (Mason) Kasinger.
Gloria was a 1964 graduate of St. Francisville High School. She was a long-time member of the Immanuel Tabernacle of St. Francisville. Gloria was a loving homemaker to her family and absolutely loved any time she could spend with them. One of the things she enjoyed doing with family was vacationing with her brothers and sisters. Shopping and reading were also sources of entertainment for Gloria.
Many people knew Gloria from her 30+ years of working at Wal-Mart. She was a dedicated worker and always had a smile for you.
Surviving family include: her five children- Douglas McCullough and wife Patsy of Washington, IN; Michael McCullough and wife Brenda of Oaktown, IN; Crystal Lockhart and husband Marty of Bridgeport, IL; Gary McCullough of Lawrenceville, IL; and Amy Lawson of Lawrenceville, IL: two brothers- Gary Kasinger and wife Shery and Greg Kasinger and wife Jill all of St. Francisville, IL: three sisters- Gayla Stangle and husband Mike of Frankfort, KY; Brenda Hill and husband Mike of St. Francisville, IL; and Paula Sherman of Lawrenceville, IL: sister-in-law- Shirley Kasinger: twelve grandchildren: twelve great-grandchildren: and two great-great-grandchildren: and numerous nieces and nephews.
She was preceded in death by: her parents- Joseph A. Kasinger and Charlotte Pauline Kasinger: brother- Joe Kasinger: brother-in-law- Jim Sherman: one great-grandson- Justin Majors: and one great-great-granddaughter- Ellianna Majors.
A visitation will be held on Thursday, January 26, 2023, at the Cunningham-Young Funeral Home in Lawrenceville from 5:00 p.m. until 7:00 p.m. (CST). An additional visitation time will be held Friday morning, January 27, from 10:00 a.m. until 11:00 a.m. Funeral services will follow immediately at 11:00 a.m. at the funeral home as well. Burial will be in Oaklawn Cemetery of St. Francisville.
Memorial contributions can be made to the Immanuel Tabernacle of St. Francisville or to the Lawrence County Cancer Resource Center and Wig Shoppe. Online condolences can be sent to the family at www.cunninghamfuneralhomes.com.