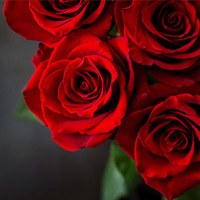 Linda Lee Mills, age 85 of Bridgeport, passed away Monday, January 9, 2023, in Henderson, KY at Deaconess Hospital. She was born November 21, 1937, in Vincennes, IN to Oscar L. Thompson and his wife Lydia Thompson.
Linda married Jerry Zane Wirth, and they had three sons. Jerry preceded her in death in 1977.
Linda had been a member of the St. Francisville Christian Church. She enjoyed gardening, landscaping, ceramics, and collecting butterflies. Linda took pride in being a homemaker and her work at the Sumner Nursing Home.
Surviving relatives include: her three sons- Michael Wirth and wife Cindy of Bridgeport, Tim Wirth and wife Tsendmaa of Bridgeport, and Jerry Wirth and wife Cathy of Lawrenceville: one brother- Sam Thompson and wife Dixie of Lawrenceville: two sisters- Barb Tussey of St. Francisville, and Kathy Andrews and husband Richard of Lawrenceville: brother-in-law- Jim Griggs of Bridgeport: nine grandchildren: and eighteen great-grandchildren with one on the way.
She was preceded in death by: her husband- Jerry Z. Wirth: parents- Oscar and Lydia Thompson: sister- Kay Griggs: one brother-in-law- Gary Tussey: and one grandson- Seth Wirth.
A time of visitation will be held at the Cunningham Funeral Home in Bridgeport from 11:00 a.m. until 1:00 p.m. on Saturday, January 14, 2023. Graveside services will then take place in Bridgeport City/Shiloh Cemetery immediately following the visitation at the funeral home.
Online condolences can be sent to the family at www.cunninghamfuneralhomes.com.