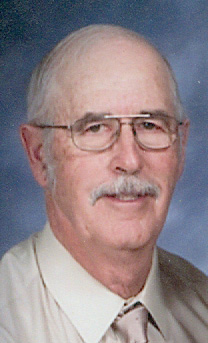 Jerry Lee Adamson, age 82, of Lawrenceville, Illinois passed away on Tuesday, November 22, 2022 at Helia Healthcare in Olney, Illinois. He was born on November 08, 1940 in rural Claremont, Illinois, the son of William Hartwell and Mildred (Nease) Adamson. He married Linda K. Ferguson on June 02, 1962, and she survives. He was a very special, loving, and dedicated husband for 60 years.
Jerry worked in the oilfield for many years, as well as for USDA and Marathon Oil Company. He enjoyed farming, being outside, gardening, cleaning up brush, and mowing farmland. He loved spending time with his family and especially his grandchildren, they meant so much to him. Jerry was always faithful to God and his commitment to the church. He was on the board for many years at the Assembly of God in Olney and was a member of the Chauncey Church of God. He had a big heart and was always willing to do anything to help anyone. Jerry will be greatly missed by his family and friends.
Preceding him in death were his parents and one sister, Betty Elmore.
Survivors include his wife, Linda; two daughters, Karalynn Harvey and husband, Murl 'Pud' of rural Sumner, Illinois and Leanna Cessna and husband, Kelvin of Lawrenceville, Illinois; one brother, Leland Adamson and wife, Angie; two sisters, Bonnie Scherer and husband, Harvey of rural Olney, Illinois and Sally Cullop and husband, Larry of Vincennes, Indiana; one brother-in-law, Sheldon Elmore of rural Effingham, Illinois; and three grandchildren, Jerod Harvey, Kourtney Wildman and husband, Ethan, and Kaleb McFarland.
Funeral services will be conducted on Friday, November 25, 2022 at 1:00 PM CST at the Sivert-Macey & Steffey Funeral Home in Sumner, Illinois. Visitation will be on Friday from 11:00 AM until 1:00 PM CST at the funeral home. Burial will be in the Sumner Cemetery. Memorial donations may be made to the Chauncey Church of God.
Please visit www.emmonsmaceysteffey.com to view the tribute and to send condolences.