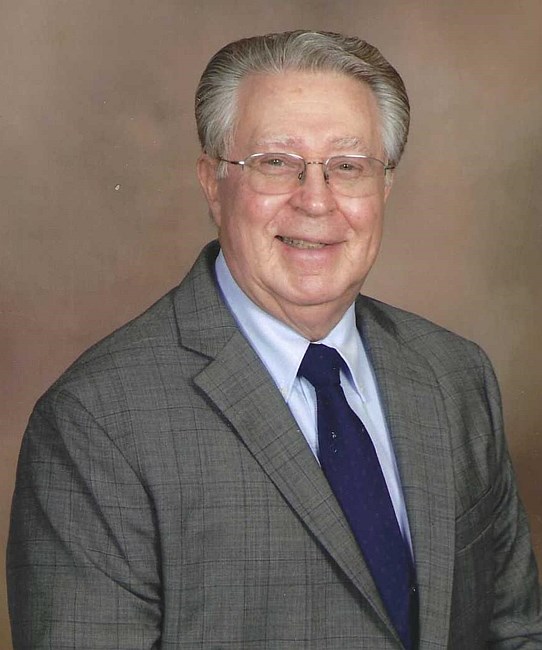 Larry D. Vanwey, 80, of Goddard, KS was welcomed into heaven on Wednesday, September 14,
2022. Larry was born on August 6, 1942 in Flora, IL to Lawrence and Lucille (Banta) Vanwey.
Survivors include his wife of 62 years, Virginia A. Gher Vanwey; son, Keith Vanwey (Kim) of
Atlanta, GA; and daughter, Kelly Trego (Scott) of Cheney, KS; grandchildren, Braden (Vanessa)
Trego, Kelsey Vanwey, Jesolyn Trego, Kourtney Vanwey, Tyler (Makayla) Trego, Keaton (Hadley)
Vanwey, Zachary Trego, Kaden Vanwey, and Kylee Trego; and continuing with greatgrandchildren Michael and Danielle Trego. He is also survived by his aunt, Carol (Banta) Schell
of Savannah, GA.
He was preceded in death by his parents; brother-in-law George Cordes and sister Peggy
(Vanwey) Cordes; and his mother and father-in-law, Paul and Irma Jean Gher.
Larry was a graduate of St. Francisville, IL High School and the University of Evansville. He
retired from CNH Industrial, formerly Case New Holland and Case Corporation. He was an
active member of Douglas Avenue Assembly of God in Wichita, serving there faithfully in many
capacities for over 35 years.
Larry could fix, fabricate or build anything. He was a mechanic, welder, plumber, electrician,
carpenter, roofer and auto-body man to his family, friends and church. He is cherished as
husband, dad and paw paw.
Funeral services will be Saturday, September 24, 2022 at 10:00 AM CST at the Resthaven
Mortuary & Gardens of Memory in Wichita, KS. Visitation will be Friday, September 23 from
5:00 PM until 7:00 PM CST at Resthaven.
In lieu of flowers, memorial contributions may be made to Douglas Avenue Assembly of God,
4501 W Douglas Avenue, Wichita, KS 67209.