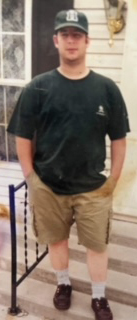 Ismael Delarosa, age 48, of Lawrenceville, Illinois passed away on Saturday, September 17, 2022 in Vincennes, Indiana. He was born on February 26, 1974 in Hammond, Indiana, the son of Ismael Delarosa and Sheree (Havill) Mullis.
Ismael worked at AT&T.
Survivors include two children, Kathryn Rink of Louisville, Kentucky and Ismael Delarosa of Evansville, Indiana; father, Ismael Delarosa of Hammond, Indiana; mother, Sheree Mullis of Vincennes, Indiana; two brothers, Bert Delarosa of Lawrenceville, Illinois and Jose Delarosa of Hammond, Indiana; one sister, Lisa Wimberly of Lawrenceville, Illinois; one grandchild, Miles Bockerich of Louisville, Kentucky; as well as several nieces and nephews.
A celebration of life will be conducted on Wednesday, September 21, 2022 at 3:00 PM CDT at the Lawrenceville City Park Pavilion in Lawrenceville, Illinois. Emmons-Macey & Steffey Funeral Home in Lawrenceville, Illinois is in charge of the arrangements.
Please visit www.emmonsmaceysteffey.com to view the tribute and to send condolences