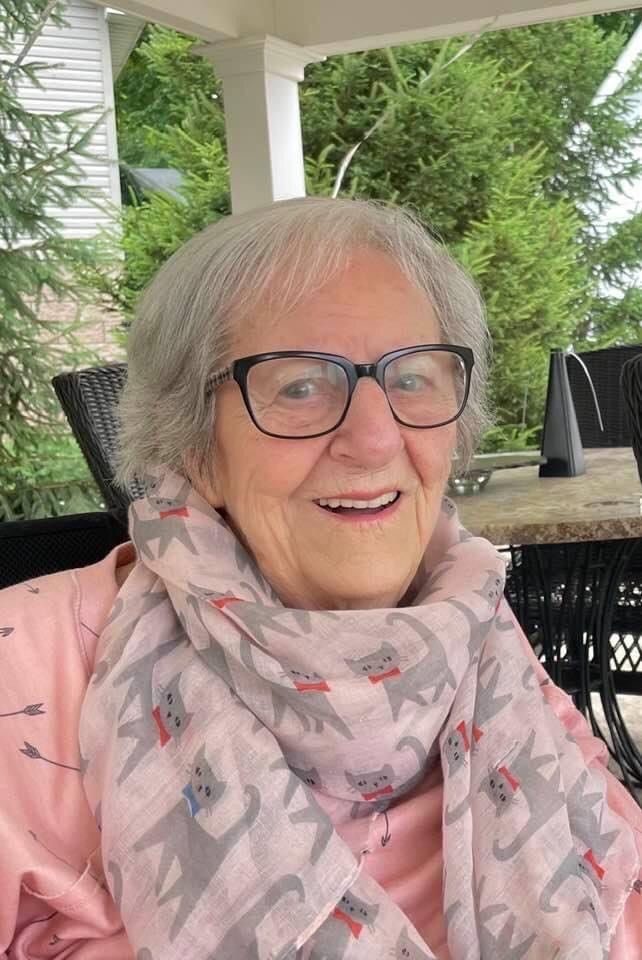 Rita Ann Kavanaugh, age 93, of Lawrenceville, Illinois passed away on September 8, 2022 at her home, listening to her favorite hymns. She was born on March 20, 1929 in Vincennes, Indiana, the daughter of Earl and Anna Marie Laue. She married John R. Kavanaugh on September 2, 1950, who preceded her in death.
Reflection has a way of giving clarity. As the matriarch of the family, it's fitting to use the words that defined her: strong, loyal, respectful, kind, grateful, thankful, understanding, appreciative, compassionate, giving generously, spicy and sweet at the same time, and passionate about her small community, especially Lawrence County Memorial Hospital and the Friends of the Library.
Mother never met a stranger and believed anything could be resolved by sitting down with family and friends over a large Coke, with lots of ice. To embrace our mother's memory, it's important to know, 1) You will only be remembered by how you treat others. 2) Live life, don't let life live you. 3) In stillness, find your purpose and never allow anything other than kindness and respect from yourself and others.
We are saddened by the loss of our mother, Rita, but we find peace and comfort knowing she is walking with The Lord in the company of her husband, John; parents; and four brothers, Kenny, Bob, Joe, and Jimmy.
Survivors include her children, Susan (Morlen), Kevin (Janet), David (Amy), Lisa (Brian), and Lori; grandchildren, Elliott (Anna), Maggie, Morgan, Bjorn, Natalie, and Sally (Will); and great-grandchildren, Kate, Jack, and Nora.
We would like to thank her amazing caregivers, Barb Parrish and Sherry Brown, for going through this journey with us.
Our mother was one magnificent woman, who loved well and was very well loved.
Private services will be conducted to honor our mother.
Emmons-Macey & Steffey Funeral Home in Lawrenceville, Illinois is in charge of the arrangements.
Please visit www.emmonsmaceysteffey.com to view the tribute and to send condolences.