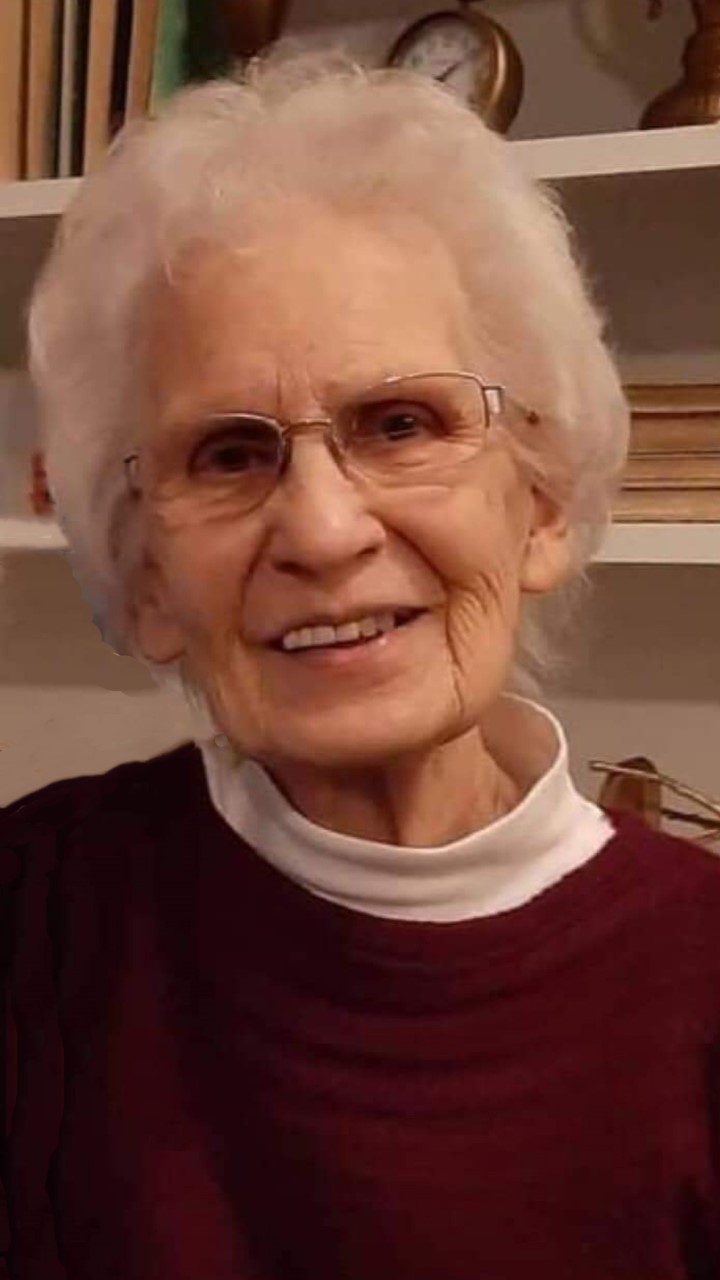 Ruth Joan (Primus) Halter, age 91, of Lawrenceville, Illinois passed away on Friday, July 29, 2022 at the University of Louisville Hospital in Louisville, Kentucky. She was born on February 06, 1931 in Knox County, Indiana, the daughter of Joseph and Elvira (Minderman) Primus, who was raised with her three brothers on a farm, where she grew up playing in the outdoors and living frugally through hardships with prayer, gratitude, and generous care for others. She married William L. Halter on July 07, 1951, at Saint Thomas Church, and raised nine children on a farm with devotion to the church, praying in rosary, and sharing chores as a family. Ruth loved offering a warm welcome with soup for anyone who showed up to frequent gatherings around the table or a widening group of chairs in the yard, where stories and laughter were shared in abundance. Many friends, in-laws, and adopted family have shared that Ruth always made them feel seen, known, accepted, and loved with her warm hugs and attentive listening with patience and understanding.
She was a devoted member of Saint Lawrence Catholic Church and Alter Society, as well as the Ladies Auxiliary, Knights of Columbus, and the VFW in Lawrenceville, Illinois. She worked many years at the Lawrence County Memorial Hospital. After retiring, Ruth continued to nurture and enjoy her family with popcorn and games of euchre or pounce, weekly dominoes, and Sunday knitting. Ruth felt blessed to enjoy 91 years of good health, remaining active with mowing the lawn and working outdoors until the very end.
Preceding her in death were her parents; husband, Bill; and three brothers, Walter Joe (Rita) Primus, William (Joan) Primus, and Merlin Primus.
Survivors include nine children, Pat Halter (Renee) of Lawrenceville, Illinois, Kathy Cordes (Steve) of Lawrenceville, Illinois, Ginny Hovermale (John) of Lawrenceville, Illinois, Ruth Ann Myers (Michael) of Lawrenceville, Illinois, Kelly Halter (Ruthie) of Lawrenceville, Illinois, Tony Halter (Missy) of Vincennes, Indiana, Angie Johnson (Darrin) of San Diego, California, Paul Halter of Lawrenceville, Illinois, Mary Buchanan (Justin) of Lawrenceville, Illinois, and Honorary Son, (#10) Ernie "Buzzy" Hays of Lawrenceville, Illinois; 18 grandchildren, Brooke Halter, Katie Gher (Graham), Heidi Barney (Lance), Zach Lane (Julia), Josh Hovermale (Jenn) Lindsey Ochs (Tyler), Jennifer Pargin (Troy), Jason Morey (Barbie), Heather Tramel (Matt), Brandon Myers, Alex Halter, Madeline Halter, Clare Johnson, Morgan Halter, Wyatt Halter, Kendra Buchanan, Natalie Buchanan, and Owen Buchanan; 12 great-grandchildren, Phoebe York, Vance Miller, Paxton and Jones Gher, Emma Barney, Scarlett and Olivia Lane, Peyton Decker, Landon Ochs, Hank and Kai Hovermale, Sydney Pargin, Liam Morey and Reid Morey; and one sister-in-law, Billie Jean Primus.
As Ruth has said, "Remember to stop and be thankful for where you are and what you have." "Love and Prayers".
A Mass of Christian Burial will be conducted on Thursday, August 04, 2022 at 10:00am CDT at the Saint Lawrence Catholic Church in Lawrenceville, Illinois. Visitation will be on Wednesday from 4:00pm until 7:00pm CDT at Highland Woods Community Center in Vincennes, Indiana. Rosary will begin at 4:00pm CDT. Burial will be in the Mt. Calvary Cemetery in Vincennes, Indiana. In lieu of flowers, memorial donations may be given to the Saint Lawrence Catholic Church, the Lawrenceville Senior Citizens, the Christian Education Foundation in Vincennes, or to Lawrenceville Christmas in the Park.
The Emmons-Macey and Steffey Funeral Home in Lawrenceville, Illinois is in charge of arrangements.
Please visit www.emmonsmaceysteffey.com to view the tribute and to send condolences.