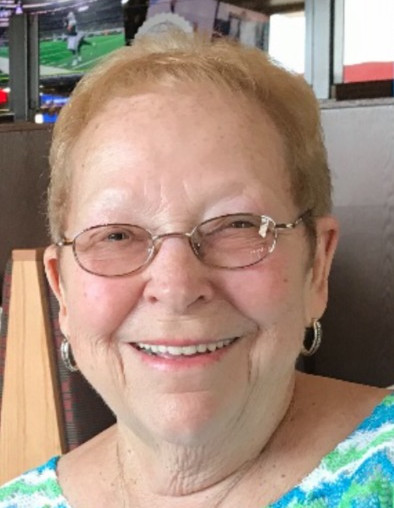 Helen 'Shorty' Ann Cook, age 80, of Lawrenceville, Illinois passed away on Monday, July 25, 2022 at her residence. She was born on April 01, 1942 in Flat Rock, Illinois, the daughter of William and Martha Maxine (Cochran) Clark. She married Joseph Cook on May 05, 1961, and he preceded her in death on December 18, 1997.
Shorty worked in the purchasing department at the Lawrence County Memorial Hospital. Her memberships included the VFW, Moose, 40 & 8, and American Legion. She enjoyed camping, shopping with the girls, Tuesday night family dinners, and hanging out by the pool.
Preceding her in death were her parents and husband.
Survivors include her four children, Tammy Akers and husband, Rex of Bridgeport, Illinois, Julie Ice of Lawrenceville, Illinois, Brad Cook and wife, Kathy of Oxford, North Carolina, and Stacey Powell and husband, Bill of Lawrenceville, Illinois; two sisters, Karole Macey of Vincennes, Indiana and Debora Clark; eight grandchildren, Kylie Brooke White, Joseph Dee Akers, Cody Alan Akers, Presley Cheyenne Ice, Cailyx Ann Ice, Hayden Daniel Powell, Cale Andrew Powell, and Addison Brooke Powell; and six great-grandchildren, special companion Larry Rhodes, and several nieces and nephews.
Graveside services will be conducted on Sunday, July 31, 2022, 2:00 P.M. at the Bridgeport City Cemetery. There is no visitation. Emmons-Macey & Steffey Funeral Home in Lawrenceville, Illinois is in charge of the arrangements.
Please visit www.emmonsmaceysteffey.com to view the tribute and to send condolences