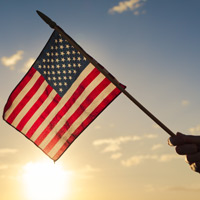 David Lee Burdette, age 74 of Flat Rock and formerly of Rantoul, passed away peacefully at home on Monday, June 13, 2022. He was born February 20, 1948 in Gifford, IL to Raymond and Mary (Hurley) Burdette. He married Linda Tucker in Gifford on June 15, 1968, and she survives.
David served his country as a member of the United States Air Force Civil Service. He served as an instructor and supervisor for Air Frame Life Support and Air Rescue for the Air Force. David was sent to Egypt to educate troops there how to read and understand mechanical repair instructions.
He had received a Bachelor's of Science from Eastern Illinois University in Education and had been an active member of the Rantoul Masonic Lodge #470.
David is survived by: his wife- Linda Burdette of Flat Rock: two children- David Burdette, Jr. and wife Lorie of Plano, TX and Kathy Donnelly and husband William of Rantoul: two brothers- Glen Burdette and Steve Burdette and his wife Liz all of Florida: one sister- Patricia Michalski of Florida: and two grandsons- Wade and Austin Donnelly.
He was preceded in death by: his parents- Raymond and Mary Burdette: and his in-laws- William "George" and Madaline (Wells) Tucker.
Graveside services will be held on Tuesday, June 21, 2022 at 10:30 a.m. at Maplewood Cemetery of Rantoul. Masonic rites will be given. Cunningham Funeral Home of Bridgeport is assisting the family with arrangements.
Online condolences can be sent to the family at www.cunninghamfuneralhomes.com.