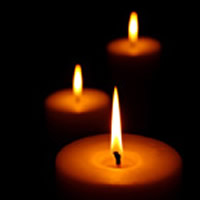 Charleen Bower Huber passed away peacefully on June 13 at 3:30 pm, at her home surrounded by family in Bridgeport, Illinois. Charleen was born on May 8, 1950 in Robinson, Illinois to Charles Bower and Hirachi Koznestien Bower. She is survived by her husband of 42 years, Gary A. Huber; her two daughters and grandsons, Sarah Huber and grandson Gabriel Huber of Vincennes, Indiana and Jessica Magruder and grandson Hunter Magruder of Vincennes, Indiana. Charleen also leaves behind three sisters, Evelyn Laxgang, Kathleen Rankin, and Marleen Benson as well as many nieces and nephews.
Charleen was born and raised in Robinson, Illinois and graduated from Robinson High School in 1969. She went on to Wabash Valley College and then Eastern Illinois University where she graduated with a Bachelor of Science in Education in 1973. She enjoyed her teaching career of 35 years, 32 of these were spent in the Red Hill School District. She enjoyed the company of former students whom she always referred to as her kids.
She married Gary A. Huber on June 28, 1980. Together they built a home in rural Bridgeport where they raised their two daughters. Charleen was a devout member of the First United Methodist Church of Bridgeport, United Methodist Women, and the Retired Teachers Association.
Charleen enjoyed spending time with friends and family, especially her two grandsons. She loved to sew and was especially known for her beautiful baby blankets. She enjoyed puzzles, word searches, and Hallmark movies. She took pride in her flower gardens and loved to have a bonfire, no matter what the temperature was outside. She enjoyed travel and was able to visit much of the United States and the world.
The family asks in lieu of flowers, donations toward the Huber Family Education Fund, which will allow Charleen to continue to support the students of the community as they begin their journey in the field of education . Donations can be sent to the Huber Family Education Fund, 7751 Bridgeport Rd, Bridgeport, Illinois 62417.
Visitation will be Friday, June 17, 2022 from 4:00 p.m. – 7:00 p.m. at the Cunningham Funeral Home in Bridgeport. Funeral services will be at the First United Methodist Church of Bridgeport on Saturday, June 18, 2022 at 10:00 a.m.