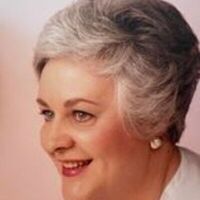 Judith Lynn Loos, age 81, of Lawrenceville, Illinois peacefully passed away in her home on Wednesday, June 8, 2022 with family by her side. She was born December 22, 1940 in Vincennes, Indiana to Harry and Hazel (Gilliatt) Loos.
Preceding her in death were her parents Harry and Hazel Loos, her sister Marietta Loos Wagoner and brother-in-law Theodore Wagoner.
She was a member of Zion United Methodist Church where she was Financial Secretary for 40 years, in charge of Altar arrangements for 25 years and played the piano and organ for over 60 years. She helped form the Blessing Circle (women's group) and was very active in all functions of the church.
Judy worked for County Companies & Farm Bureau (1959 – 1966), Lawrenceville High School (1966 – 1972), Community Unit School District 20 (1972 – Retired 1997) and Ace Hardware (1998).
Judy was an experienced quilter, knitter and excellent seamstress who passed on her skills to many family members. One of her greatest enjoyments was Porcelain doll restoration.
Surviving family includes nephew Vaughn Wagoner and his wife Kathy of Bonaire, GA., Nieces Glenna Ferguson of Brick N.J. and Lorena Nickol of Lawrenceville, IL.; 7 Grand Nephews and Nieces and 13 Great Grand Nephews and Nieces.
Memorial services will be held at Zion United Methodist Church on Wednesday, June 15, 2022 at 11:00 a.m. Cunningham-Young Funeral Home of Lawrenceville is assisting with arrangements.
Memorial contributions in Judy's honor and memory can be made directly to Zion United Methodist Church (10044 Honeysuckle Lane, Lawrenceville IL 62439) or American Cancer Society (www.cancer.org).