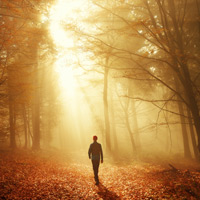 Darvin "Dee" Leo Hager, 66 of Bridgeport, Illinois went home to be with the Lord on Friday, October 8, 2021 at his residence with his loving family at his side.
Dee was born on September 6, 1955 in Lawrenceville, Illinois. He was the son of Darvin Thomas Hager and Rose Marie (Montgomery) Hager.
He married Pamela Kay Burrell on April 19, 1975 at the Bridgeport Wesleyan Church, Bridgeport.
He was a faithful member of the Bridgeport Wesleyan Church.
Dee proudly served his country in the United States Army until he retired. He also work as a counselor at the Illinois Department of corrections for 20 years.
Dee is survived by his loving wife Pam Hager of Bridgeport, one son H.L. Blake Hager and wife Aisha of Bridgport, 3 grandchildren Brooklyn Hager, Samayel Hager , H.L. Blake Hager II, and many nieces and nephews.
He is preceded in death by his parents Darvin and Rose Marie Hager, one son Darvin Kyle Hager and one sister Diane Collins.
A Memorial Service will be held on Friday, October 15, 2021 at 11:00 A.M. at the Glasser Funeral Home in Bridgeport, Illinois with the Reverend Dave Horn, officiating
Interment will be in the Bridgeport Township Cemetery in Bridgeport, Illinois with full Military Rites.
Friends may visit with the family from 10:00 A.M. until the time of the Memorial Service.
Memorials may be made to the Bridgeport Wesleyan Church.
On- line condolences may be sent to www. glasserfh.com.
Glasser Funeral Home is in charge of arrangements.