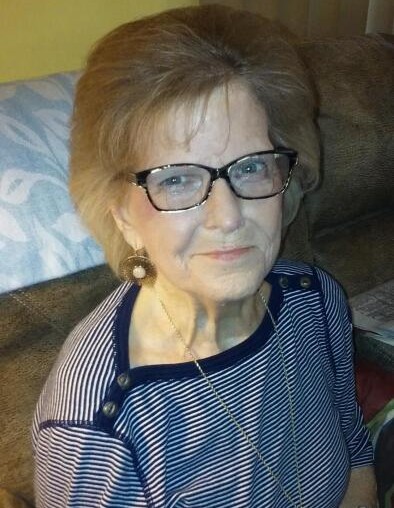 Joyce Smith, age 78, of Lawrenceville, Illinois passed away on Sunday, October 03, 2021 at her residence. She was born on February 08, 1943 in Pinkstaff, Illinois, the daughter of Owen and Eva (Hatfield) Medlen. She married Harold R. Smith on December 28, 1963, and he preceded her in death on December 24, 2013
Joyce worked at Dr. Mayr's dental office for 40 years. She was a member of the St. Lawrence Catholic Church and the American Legion Auxiliary. Her hobbies included doing puzzles, shopping, gambling, traveling, square dancing, being part of a bowling league, and she loved being with her family.
Preceding her in death were her parents Owen and Eva Medlen; husband, Harold Smith; two brothers, Bill Medlen and Robert 'Buck' Medlen; one sister, Anna Mae Henry; and one son-in-law, Ronnie Bull.
Survivors include two daughters, Becky Riggs and husband, Jack of Mascoutah, Illinois and Denise Bull of Lawrenceville, Illinois; two brothers, Jim Medlen and wife, Judy of Monticello, Illinois and Frank Medlen of Lawrenceville, Illinois; one sister, Phyllis Crunk of Sandersville, Georgia; five grandchildren, Sean Riggs, Jaclyn Sneed, Kevin Carie, Levi Carie, and Danica Morris; and 11 great-grandchildren.
Graveside services will be conducted on Friday, October 08, 2021 at 1:00 PM CDT at the Saint Francis Xavier Catholic Cemetery. There will be no public visitation. Emmons-Macey & Steffey Funeral Home in Lawrenceville, Illinois is in charge of the arrangements.
Please visit www.emmonsmaceysteffey.com to view the tribute and to send condolences.