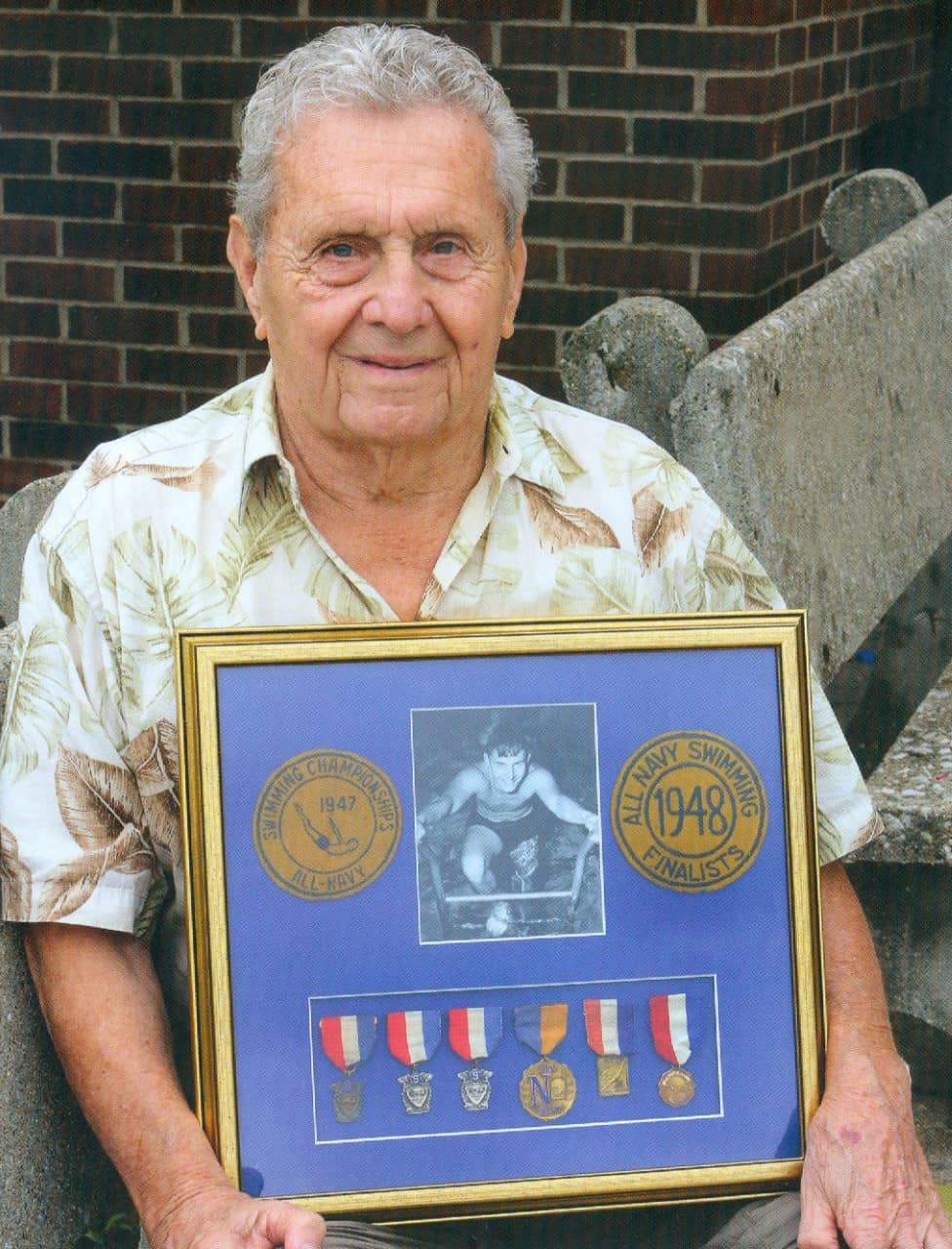 William 'Bill' H. Carrithers, age 93, of Venice Beach, Florida, formerly of Lawrenceville, Illinois, passed away on Tuesday, June 08, 2021 at the Venice Beach Bayfront Health Hospital in Venice Beach, Florida. He was born on February 06, 1928 in Lawrence County, Illinois, the son of William H. Carrithers, Sr. and Martha Olivia (Smith) Turk. He married Evelyn V. Rayburn on December 07, 1948 in Vincennes, Indiana, and she preceded him in death on April 17, 2003.
Bill served his country in the United States Marine Corps, during WWII; and was a graduate of the George Williams College in Chicago. During his time in the war, he was on the All-Navy Swim Team. He was an accomplished swimmer when he was just 16 years old, broke the record for the 100-meter freestyle, and was a runner up for the 1948 Olympics Swim Team in London. He worked for the YMCA for many years. In the late 1950's, he went to work for Prudential Insurance Company, and retired from there in the 1980's. He was a member of the First United Methodist Church in Lawrenceville, a lifetime member of the Elks, and former member of the VFW and American Legion. He served on the Lawrenceville City Council and the Lawrence Township Park Board, while also managing the park pool.
Preceding him in death were his parents and wife.
Survivors include one son, Mark Carrithers and wife, Robin of Vincennes, Indiana; one daughter, Lynn Loveman and husband, Marc of Wheatland, Indiana; as well as numerous grandchildren and great-grandchildren.
Funeral services will be conducted on Tuesday, June 15, 2021 at 12:00 PM CDT at the Emmons-Macey & Steffey Funeral Home in Lawrenceville, Illinois, and may be viewed with the following link: https://www.facebook.com/emmonsmaceysteffey. Visitation will be on Tuesday from 10:00 AM until 12:00 PM CDT at the funeral home. Burial will be in the Lawrenceville City Cemetery, with military rites. Memorial donations may be made to the Lawrence Township Park Pool.
Please visit www.emmonsmaceysteffey.com to view the tribute and to send condolences.