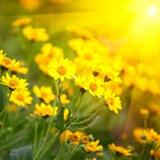 Patricia H. Neighbors, age 81 of Flat Rock, passed away at Good Samaritan Hospital on Sunday, May 9, 2021. She was born in Vincennes, IN on November 17, 1939 to George and Edna (Byrne) Naile.
On February 7, 1959, Patricia married the love of her life, Kenneth Neighbors. For over 62 years these two "peas in a pod" lived a full and beautiful life.
Patricia was affectionately known to many as "Dragonfly". She had a love of the outdoors, traveling, and camping. She was an individual that truly loved and yearned to learn. She attended classes at many area colleges studying many different disciplines and skills. Patricia was a member of the Crawford County Gun Club, participated in NASDA, and was a buck skinner amongst many other things.
Surviving relatives include: her husband- Kenneth Neighbors: five children- Brian Neighbors and wife Joy of Flat Rock, Kimberly Meek of Flat Rock, Kellie Neighbors of Indiana, Kristy Gosnell and husband Bill of Flat Rock, and Brett Neighbors and wife Teresa of Hutsonville: one brother- George Naile and wife Judy of Vincennes, IN: seven grandchildren- Melinda, Staci, Clifford, Taylor, Haley, MaeCee, and Samantha: and eight great-grandchildren with one more on the way.
As per Patricia's wishes, cremation will take place with a celebration of life to be held later this year. Cunningham Funeral Home is assisting her family at this time.
Online condolences can be sent to the family at www.cunninghamfuneralhomes.com. The family asks that all cards and condolences be sent to Cunningham Funeral Home at 441 Lanterman Street, Bridgeport, Illinois 62417.