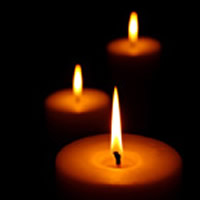 Wilbur "Mac" Davis, age 86 of Lawrenceville, passed away at his home Tuesday, February 16, 2021. He was born October 5, 1934 in Shelbyville, KY to Herman Samuel Davis and his wife Mary Ethel (McClain) Davis.
On October 19, 1986, Mac married Donna J. Newell in Vista, CA. Together, they raised a wonderful family and enjoyed over 34 years together.
After graduating high school, Mac joined the Marines and served in the Korean War. During his service in the United States Marines, he was a member of the General's Honor Guard. Mac attended Indiana University after his military service where he earned a Bachelor's Degree in Business. He worked in sales throughout his professional career.
Mac was a member of the Elks of Vista, CA and the VFW of Lawrenceville.
Surviving family includes: his wife- Donna Davis of Lawrenceville: four children- Paul Davis of Chicago, Adrienne Sanders of Escondido, CA, Michelle Frazier and husband Jon of Vista, CA, and Barrett Davis of Tucson, AZ: one step-daughter- Pamela Lambert of Fallbrook, CA: one step-son- Ronald Legg and wife Hassie of St. Francisville: one brother- Ray Davis and wife Helen of Shelbyville, KY: three grandchildren: nine great-grandchildren: two step-granddaughters: and one step-great-granddaughter.
He was preceded in death by his parents, two brothers, and two sisters.
Private burial will take place in Lawrenceville City Cemetery. Cunningham-Young Funeral Home is in charge of the arrangements.
Online condolences can be sent to the family at www.cunninghamfuneralhomes.com.