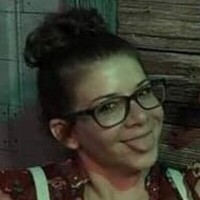 Jennifer Elysia (Park) Bossenberry, age 35 of Lawrenceville, passed away surrounded by love at her home on Sunday, January 31, 2021 after battling cancer. She was born in Mt. Carmel on January 19, 1986 to Berry Alan Park and Michelle (Ralston) Park.
Jenni graduated from Lawrenceville High School and went on to attend Wabash Valley College. She was a homemaker to her family and had worked at KCARC. Jenni attended Immanuel Tabernacle in St. Francisville when she was able. She was baptized at Immanuel Tabernacle when she was 9 years old.
Surviving family includes: her mother- Michelle Park of St. Francisville: her father- Berry Park of Lawrenceville: her husband- Daniel Bossenberry of Lawrenceville: two children- Evan and Elysia Bossenberry both of Lawrenceville: two sisters- Jessi Park of Orlando, FL and Noel Bolinger of St. Francisville: a niece and nephew: Jalen and Jorian Black: and step-father- Jeffery Bolinger of Vincennes, IN.
She was preceded in death by a brother, Jeremy Matthew Park.
A funeral service will be held at 1:00 p.m. on Saturday, February 6, 2021 at the Immanuel Tabernacle in St. Francisville. Visitation will be 12:00 p.m. until service time at 1:00 p.m. Burial will follow in the St. Francis Xavier Catholic Cemetery. Cunningham-Young Funeral Home is in charge of arrangements.
Online condolences can be sent to the family at www.cunninghamfuneralhomes.com.