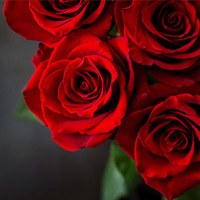 Marylin Elise Potts, age 83 of St. Francisville, passed away Friday, January 1, 2021 in Vincennes, IN at Willow Manor. She was born October 15, 1937 in Vincennes, IN to George Hulen and his wife Edna (Tislow) Hulen.
On August 13, 1955, Marylin married Lester Dale Potts, Sr. He preceded her in death on April 12, 1994.
She was a loving mother and homemaker to her family and dedicated herself to them. She also worked many years for Roadmaster.
Surviving family includes: one daughter- Teresa Ann Brenton and husband Garrett of Lawrenceville: two sons- Terry Potts and wife Susan of St. Francisville and James L. Potts, Sr. of St. Francisville: two daughters-in-law- Suzette Potts of Greencastle, IN and Sherry Potts of St. Francisville: twelve grandchildren- Jennifer Adams, Julie Crummley, Jason Potts, Adam Potts, Christopher Potts, Nicholas Potts, Laci Stanker, Mandi Barker-Potts, James L. Potts, Jr., Kayla Potts, Miranda Brenton, and Madolyn Brenton: and sixteen great-grandchildren.
Marylin was preceded in death by: her parents- George and Edna Hulen: her husband- Lester Dale Potts, Sr.: two sons- Michael "Mick" Potts and Lester Dale "Bub" Potts, Jr.: and one sister- Bonnie Szkoruda.
A graveside service will be held for Marylin Elise Potts at 2:00 p.m. on Tuesday, January 5, 2020 at Oaklawn Cemetery in St. Francisville. Cunningham Funeral Home is assisting the family in their time of loss.
Online condolences can be sent to the family at www.cunninghamfuneralhomes.com.