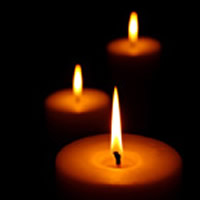 Edward Dean Sechrest, Sr., age 69 of Bridgeport, passed away unexpectedly at his home on Thursday, December 31, 2020. He was born November 28, 1951 in Lawrence County. He was adopted and raised by Henry and Mary (Cessna) Sechrest.
On March 2, 1994, Dean married Cindy Pixley.
Dean was a member of the United States Army near the end of the Vietnam War. He worked as a mechanic for many years at Midwest Trucking in Sumner and enjoyed watching NASCAR races on television.
Surviving family includes: his wife- Cindy Sechrest of Bridgeport: four children- Ed Sechrest and wife Sara of Bridgeport, Jim Sechrest of Hutsonville, Hank Sechrest and girlfriend Kim Osborn of Willow Hill, and Mandy Flynn and husband William of Oblong: one brother- Arthur Sechrest of Bloomington: five grandchildren- Jacob Schrest, Lora Sechrest, Hayden Sechrest, Zoe Utley, and Eliza Troth: and two nieces- Shawn Sechrest and Stacey Hill.
Dean was preceded in death by his parents.
A graveside service at Petty Cemetery is being planned. Cunningham Funeral Home is assisting the family.
Online condolences can be sent to the family at www.cunninghamfuneralhomes.com.