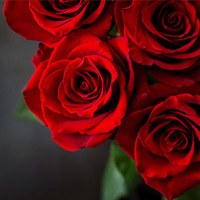 Patricia Ann "Patty Pooh" Emerton, age 71 of Lawrenceville, passed away Tuesday, November 17, 2020 in Vincennes, IN at Good Samaritan Hospital. She was born July 16, 1949 in Vincennes, IN to Charles E. Bell and his wife Jesse (Fiscus).
Patty was married to Carl Emerton, and he preceded her in death.
She was a member of the Lawrenceville VFW Auxiliary, cleaned homes, worked in the Olney McDonald's, and worked at the Senior Centers in Lawrenceville and St. Francisville. Many remember Patty as a bartender at some of the local bars and taverns.
Surviving family includes: four sons- Bill Higgins and wife Sandy of Lawrenceville, David Higgins of Lawrenceville, Kevin Higgins of Washington, IN, and Greg Decker of Norwalk, WI: one brother-Chuck Bell and wife Carolyn Jo of Sumner: one sister- Margo Hynek and husband Zoe of Schererville, IN: two half-sisters- Toni Howard and Stella Walher both of Hammond, IN: two half-brothers- John and Steve Grubich both of Hammond, IN: eleven grandchildren: several great-grandchildren: and her friend- Gilbert Cook of Lawrenceville.
She was preceded in death by: her parents- Charles Bell and Jesse (Fiscus) Bell Grubich: husband- Carl Emerton: siblings- Mary Lou Alexander, Patrick Bell, Bob Fiscus, Mike Grubich, Paul Grubich, and Nick Grubich.
No formal services are scheduled at this time. A celebration of life will be held at a later date. Cunningham Funeral Homes is assisting the family.
Memorial contributions can be made to Cunningham Funeral Home to assist the family. Online condolences can be sent to the family at www.cunninghamfuneralhomes.com