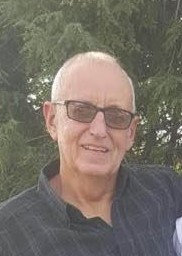 Jack Melford Sager, age 73 of Bridgeport, passed away at home surrounded by his family on Wednesday, September 30, 2020. He was born in Vincennes, IN on July 16, 1947 to William and Mildred (Caudill) Sager.
On May 22, 1992, Jack married Cheryl "Cherie" Greentree in Sumner.
Jack graduated from Bridgeport Township High School and then joined the United States Army. He served during the Vietnam War in the Air Cavalry Brigade. Once Jack returned home, he began working as a pipefitter. He worked at Texaco, Pioneer, and GP. One of Jack's favorite hobbies was motorcycles.
Surviving family includes: his wife- Cheryl "Cherie" Sager of Bridgeport: six children- Jaci Burgdorf and husband Brad of Evansville, IN, Shade Sager of Bridgeport, Chris Sager and wife Gigi of Sumner, Nathan Menacher of Bridgeport, Kelley Pfeifer and husband Tim of Landes, and Carrie Ragle of Bridgeport: one brother- Jerry Watson and wife Janet of Sumner: eleven grandchildren- Lydia and Lance Emmons, Christopher and Victoria Sager, Avery Miller, Gage Pfeifer, Bailey Menacher, Nick and Kayla Pfeifer, Addison Ragle, and Elijah Ragle.
He was preceded in death by his parents, William and Mildred Sager, and a niece he loved like a sister, Teresa Phillips.
A funeral service will be held for Jack Sager at 10:00 a.m. on Monday, October 5 at the Cunningham Funeral Home in Bridgeport. Visitation will be held Sunday evening from 5:00 p.m. until 7:00 p.m. at the funeral home. Burial will take place in the Bridgeport City Cemetery. Military rites will be given at the cemetery.
Memorial contributions can be made to the Wounded Warrior Project directly at www.woundedwarriorproject.org or through the funeral home. Online condolences can be sent to the family at www.cunninghamfuneralhomes.com.