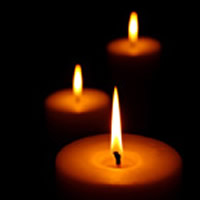 Harold Noel Crewell, age 77 of Lawrenceville, passed away Saturday, September 26, 2020 at Aperion-Care of Bridgeport. He was born March 20, 1943 in Vincennes, IN to Galen and Grace (Oglesby) Crewell.
On December 18, 1995, Harold married Cindy Green in Henderson, KY.
Harold graduated from Bridgeport Township High School and then served his country as a member of the United States Air Force. He later retired from Animal Control of Lawrence County after many years of service. Harold and Cindy attended the Shiloh Baptist Church.
Surviving family includes: his wife- Cindy Crewell of Lawrenceville: six children- Doug Crewell of Indianapolis, IN, Angie Blair of Bridgeport, Chad Crewell of Bridgeport, Amanda Zettle of Evansville, IN, Nina Lytis and husband Dustin of Evansville, IN, and Nichole Crewell of Pinkstaff: and six grandchildren.
He was preceded in death his parents and one daughter, Donna Smith.
As per Harold's wishes, cremation will take place. No formal services are scheduled at this time. Cunningham Funeral Home is assisting with arrangements.
Online condolences can be sent to the family at www.cunninghamfuneralhomes.com.