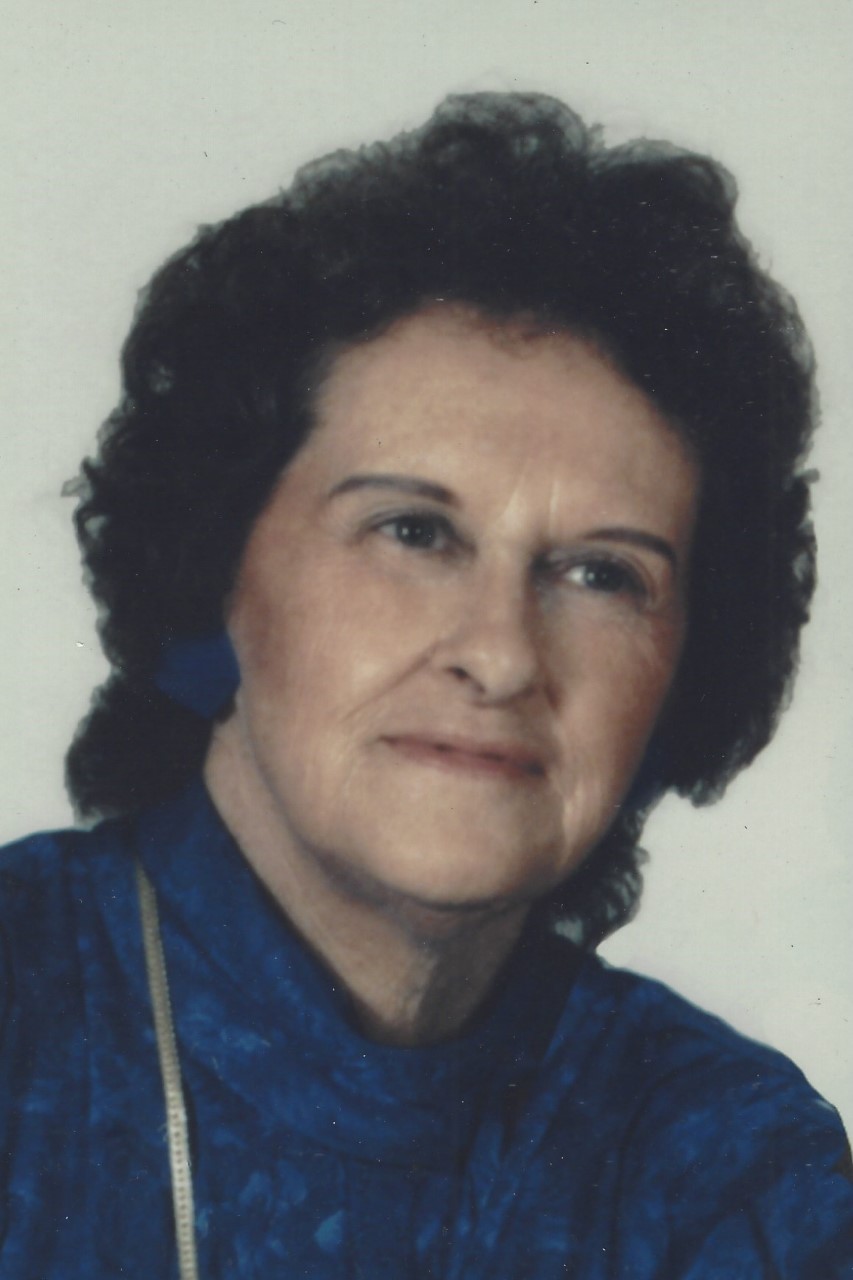 Marjorie Aleen Aten age 97 passed away Monday September 21, 2020 at Lawrence County Memorial Hospital. She was born at her parent's home near Greenup, Illinois on
September 29, 1922. She was the eldest of seven children born to Guy G. Smith and Anna Fern (Titus) Smith.
Graveside funeral services will be at 11:00 am on Friday September 25, 2020 at the Aten Cemetery rural Hidalgo, IL. Visitation for family and friends will be at the cemetery from 10:00 to service time on Friday. The Barkley Funeral Chapel in Greenup, IL is assisting the family. The family is requesting wearing masks and social distancing at the cemetery.
In 1941, she married Elton A. Dukeman who died en route home from the Pacific Theatre during WW II. In 1949, she married Don F. Aten of Hidalgo, Il. They are the parents of two children: Carl Aten (Linda) of Sumner and Carol Knight (John) of Greenville, Il. Grandchildren include Cody Aten (Stephanie) of Sumner; Ashley (Aten) McCaslin of Bridgeport; David Knight (Shelby) of Pasadena, CA; and Christy (Knight) Speck of Lakeville, MN. She was great grandmother of eleven children and two great great grandchildren. Surviving siblings include Leonard Smith, Marie Cliburn, Marion Cliburn, and Robert Smith (Cathy). Preceding her in death was her beloved husband Don in 1990; her granddaughter Brittany Aten; and great granddaughter Paige Aten. Deceased siblings include Eva Gemmeche and Rosalee Freeman.
Our Mother was the best of the Greatest Generation. She was born into a family poor in wealth, but rich in love. Frugality learned during the Great Depression remained with her.At age 14 following 9th grade, she dropped out of school to care for her siblings in order to help our grand parents. Although she did not have the opportunity for a formal education, she was exceptionally intelligent and enjoyed reading and writing. At age 16, she began working at a shoe factory for 25 cents an hour ($2/day) to help support her family. She sometimes expressed regret for spending the first paycheck to buy her "first store bought dress".
She became a wife and mother without equal. There was never a burden too heavy nor sacrifice too great for her to shoulder. In 1967, our father was in an accident which left him blind and paraplegic. For the next 22 years, she was his wife, his caregiver, his friend, his everything. We learned unconditional love from her. We were taught to persevere when faced with great adversity and to trust in the Lord with Faith sufficient to move mountains. She was our family's anchor, prayer warrior, and salvation witness to the end. As great as our sorrow is today, we take comfort and celebrate in God's Promise: II Corinthians 5:1 "For we know that if our earthly house, this tent, is destroyed, we have a building from God, a house not made with hands, eternal in the heavens." We will love her forever and someday see her again.
Memorials may be made to Aten Cemetery or the Hidalgo Christian Church. For online condolences go to www.barkleyfuneralchapels.com