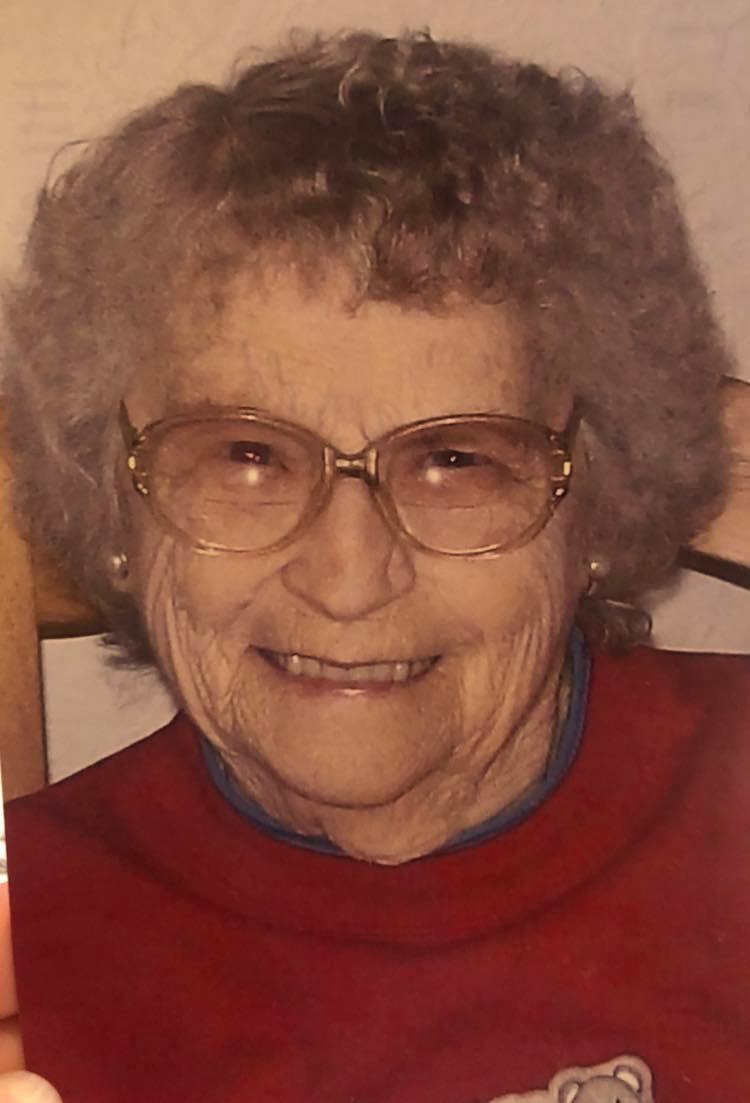 Virginia M. "Jinny" Sears, age 98, passed away Saturday, September 12, 2020 at Aperion Care of Bridgeport. She was born in Sandoval, IL on September 30, 1921 to Adolph Thomas, Sr. and his wife Louise (Kramer) Thomas.
On December 14, 1941, Jinny married Woodrow "Woodie" Sears. He preceded her in death in 1978.
Jinny was a homemaker who loved her family. She belonged to the Bridgeport Immaculate Conception Catholic Church. Jinny was a former member of the VFW Auxiliary and the Eagles Club of Lawrenceville. She enjoyed sewing and playing bingo.
Surviving family includes: her daughter- Diane Potts of Sumner: her son- David Sears and wife Sandy of Bridgeport: five grandchildren- Troy Potts and wife Julie of Chester, Sean Potts and wife Kelly of St. Francisville, Deanne Smith and husband Brandon of Sumner, Brock Sears and wife Amber of Lawrenceville, and Aaron Sears of Indianapolis: nine great-grandchildren- Ryan and River Potts, Silas and Breanne Smith, Anna Bickers, BeBe and Woody Sears, Tara Johnson and husband Bill, and Max Hiller: three great-great-grandchildren- Cody, Jack and Breanna Johnson.
She was preceded in death by: her parents- Adolph and Louis Thomas: her husband- Woodrow "Woodie" Sears: one sister- Camilla Pierce: and three brothers- Adolph (Buddy) Thomas Jr., Fredrick Thomas and Howard Thomas.
A funeral service will be held for Virginia M. "Jinny" Sears at 12:00 p.m. on Wednesday, September 16, 2020 at the Cunningham Funeral Home in Bridgeport. A walk-through visitation will be held at the funeral home from 11:00 a.m. until service time at 12:00 p.m. Burial will take place in Lawrenceville City Cemetery.
Memorial contributions can be made to the Lawrenceville Humane Society. Online contributions can be sent to the family at www.cunninghamfuneralhomes.com.
PLEASE NOTE THAT COVID-19 GUIDELINES WILL BE OBSERVED. SOCIAL DISTANCING MEASURES WILL BE IN FORCE, AND FACE COVERINGS ARE ENCOURAGED WHEN SOCIAL DISTANCING CANNOT BE MAINTAINED.