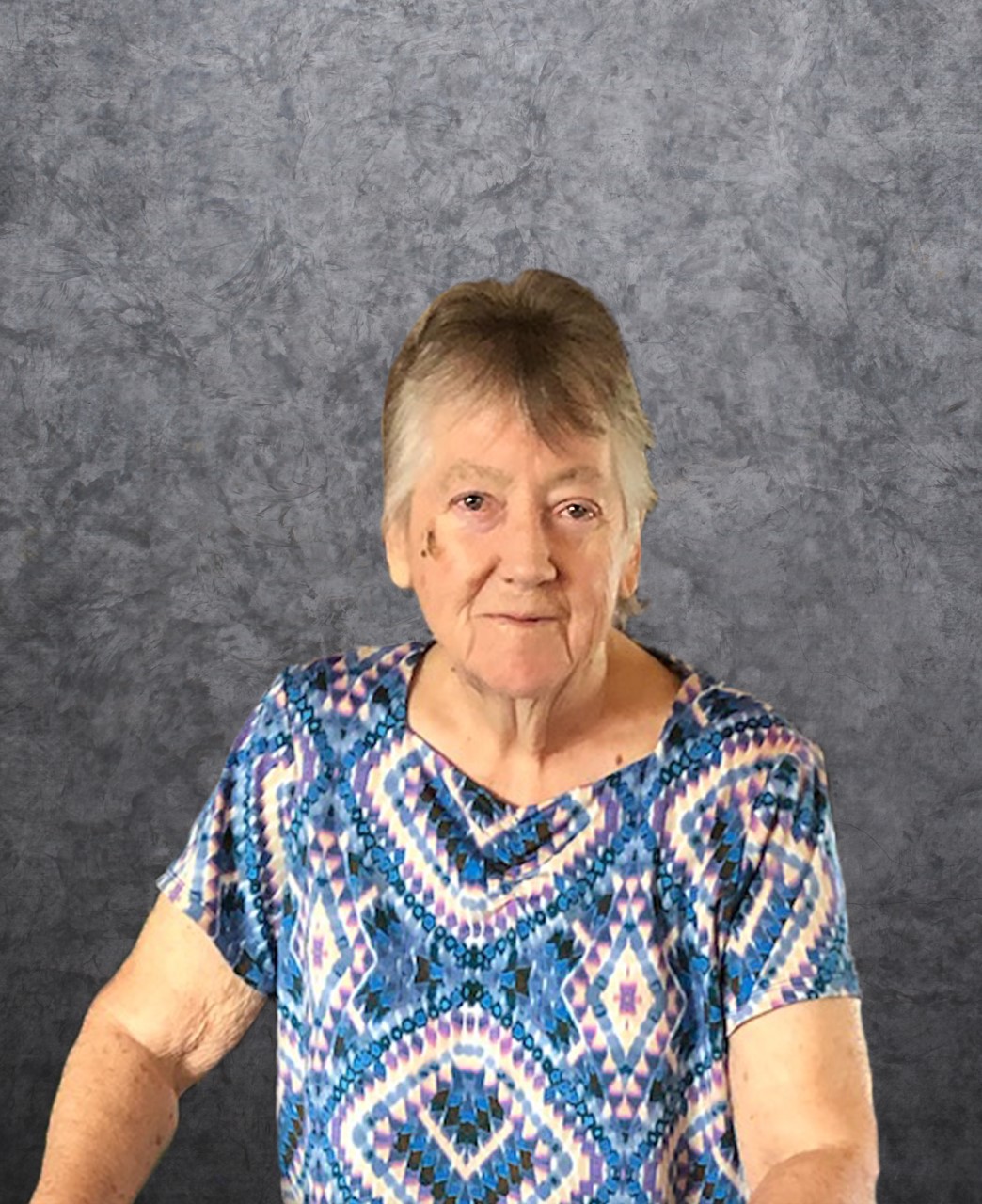 Rose Ann Griggs, 83, of Sumner, Illinois, formerly of Mount Carmel, passed away peacefully in her sleep at home surrounded by her loving family. She lost her courageous battle with cancer on Sunday, August 30, 2020. She was born on August 8, 1937 in St. Joseph (Owensboro), Kentucky, the daughter of Elizabeth "Bessie" Fogle.
After Graduating High School in 1955, Rose joined the United States Air Force where after one look across the room, she met and married the love of her life, Delbert B. Griggs on December 21, 1957. Together, they have spent sixty-two years of marriage centered around their family.
Upon the birth of her first child, Rose was honorably discharged in 1958 and continued her greatest accomplishment of being a devoted wife and mother to her six children. She was recognized numerous times for her volunteer work in Military Family Services. "Rosie", as she was fondly called by the preschool children she cared for as a helper, always had a ready smile for them. Rose loved to sew, quilt, and do jigsaw puzzles. Rose could be often found creating many crafts that she used to decorate her home for the changing seasons. She was raised in the Catholic faith and was a member of St. Mary's Catholic Church. Rose instilled the love of God in all who knew her and will be deeply missed by her family and friends.
Rose will be remembered by her loving husband, Delbert Griggs; her children, Michael E. (Melissa) Griggs of Morganfield, KY, Patrick W. (Penny) Griggs of Spotsylvania, VA, Catherine L. (David) Young of Meridianville, AL, Sharon R. Deisher of Mount Carmel, and Jay A. (Bonnie) Griggs of Mount Carmel; grandchildren, Rebecca Diane (Griggs) Waddell, Christopher, Christian, and Caitlin Marie Griggs, Zachary, Eric and Adrianna Rose Young, Holly Ann (Deisher) Salazar, Brandon Griggs, AJ Cadigan and Jayla Rose Griggs; five great grandchildren, Jacqueline LaMura and Bailey Waddell, Evelynrose and Elias Griggs and George Adams-Griggs; sisters, Louise Payne, Theresa Payne and Stella Payne; many loved nieces and nephews.
Rose was preceded in death by her devoted mother, Bessie Fogle; daughter, Cynthia Diane Griggs; grandson, Brian Griggs; siblings, Victorine Edwards and Herman Fogle.
Family and friends are invited to gather for a Visitation from 12:00 p.m.- 1:30 p.m., Wednesday, September 2, 2020 in the Chapel of Keepes Funeral Home. Social distancing practices will be in place and the family has requested those in attendance to wear facial coverings.
Graveside Services will be at 2:00 p.m., Wednesday, September 2, 2020 at St. Mary's Catholic Cemetery in Mount Carmel, Illinois with Father Bill Rowe officiating.
Memorial contributions may be made in Rose's memory to Residential Hospice Healthcare. Envelopes will be at the funeral home or can be mailed to Keepes Funeral Home, 1500 North Cherry Street, Mount Carmel, IL 62863.
Keepes Funeral Home is serving the family with the arrangements. To view Rose's tribute wall, purchase flowers and leave condolences for the Griggs family, please visit www.keepesfuneralhome.com