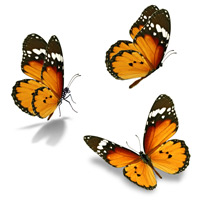 Debbie Christine Hall, age 55 of Lawrenceville, passed away Monday, June 8, 2020 at Aperion Care of Bridgeport. She was born February 10, 1965 to Nick and Bobbie Satterthwaite.
To further her education, she earned a Bachelor's Degree from Indiana State University in Criminology. Debbie enjoyed the arts. She liked to paint, draw, and work puzzles.
Surviving relatives include: her mother- Barbara "Bobbie" Satterthwaite of rural Lawrenceville: one daughter- Ashley Hall of St. Francisville: one son- Kody Hall of Bridgeport: one brother- Martin Satterthwaite of rural Lawrenceville: one uncle- Tom Satterthwaite: four grandchildren: and her cousins.
She was preceded in death by her father, Walter "Nick" Satterthwaite.
A private burial will take place in Derr Cemetery. Cunningham-Young Funeral Home is assisting with arrangements.
Memorial contributions can be made to the Lawrence County Humane Society or to the American Cancer Society. Online condolences can be sent to the family at www.cunninghamfuneralhomes.com.