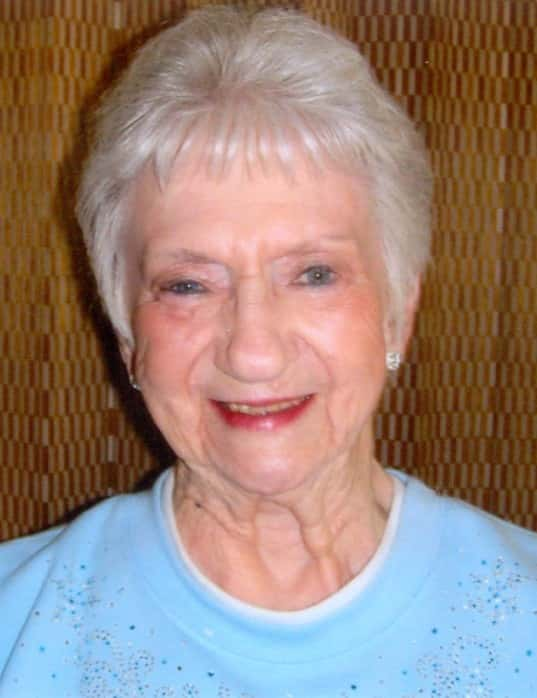 DeMova June Jones, age 91, of Sumner, Illinois passed away on Thursday, May 21, 2020 at Helia Healthcare in Olney, Illinois. She was born on June 12, 1928 in Illinois, the daughter of William D. and Neita Naomi (Cotte) McConnell. She married Paul 'Pete' Jones on November 11, 1950 and he preceded her in death on February 02, 1988.
DeMova worked for Dr. Kermit C. Miller's Dental Office in Olney and JCPenny in Olney, and then retired from the Sumner Press as a proof reader and secretary. In her earlier years, she enjoyed camping with Pete and jazzercise. She was an avid NASCAR race fan. She was a member of the Sumner United Methodist Church.
Preceding her in death were her parents and husband, Pete.
Survivors include one son, Bruce Jones and wife, Cindy of Sumner, Illinois; two grandchildren, Kayla Stitt of Louisville, Kentucky and Andrew Jones of Olney, Illinois; and four great-grandchildren, Isaiah Stitt, Elijah Stitt, Shaunta' Stokes, and Amyah Hendreith.
Funeral services will be conducted on Saturday, May 23, 2020 at the Sivert-Macey & Steffey Funeral Home in Sumner, Illinois. The service will be private, but will be available for viewing at 11:00 AM on the Emmons-Macey & Steffey Funeral Home Burial & Cremation Services Facebook page, which can be found with the following link: https://www.facebook.com/Emmons-Macey-Steffey-Funeral-Home-Burial-Cremation-Services-241234759332208/. Extended family and friends are invited to a drive through visitation at the funeral home on Saturday from 10:00 AM until 11:00 AM in honor of DeMova and her family. Burial will be in the Sumner Cemetery.
Memorial donations may be made to the Sumner Senior Citizens Center or the Sumner United Methodist Church.
Please feel free to mail cards and memorial donations to the funeral home at PO Box 564 Lawrenceville, IL 62439.
Please visit www.emmonsmaceysteffey.com to view the tribute and to send condolences.