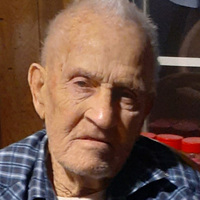 Edward "Gene" Eugene Hamilton Sr. 87 passed away at his home in Sumner on Sunday, May 10, 2020 with his loving family at his side.
He was born at home in Lawrence County on January 6, 1933 to Alfa Alberta (Waggoner) Hamilton and Clarence Curtis Hamilton.
Gene married the love of his life Wanda (Harms) on November 29, 1960 in Allendale and she survives.
He worked as a Driller in the Oilfield.
Gene loved having his family and friends around him, and he especially enjoyed having fish fry cookouts for them.
He was an active member of the Sumner Free Methodist Church for many years.
Gene is survived by his loving wife Wanda, his son Edward Eugene Hamilton Jr. and wife Kelly, one daughter Nancy Cochran, one honorary son Rick Harms, his loving niece and caregiver Lynn Holmes, two brothers Jack Hamilton, and John Hamilton, one sister Starlene Starkey, two grandchildren Kenneth Morrison and Skyler Edgin and five great-grandchildren.
He was preceded in death by his parents, two brothers, two sisters and one son Steven Eugene Hamilton.
The funeral service for Gene will be conducted on Thursday, May 14, 2020 at Glasser Funeral Home in Bridgeport, Illinois. Due to Covid 19 the service will be private.
Interment will be in the Christy Township Cemetery in Sumner.
On-line condolences may be sent to www.glasserfh.com.
Glasser Funeral Home is trusted with the arrangements.