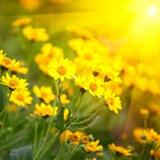 Jacqueline Anne (Rainey) Evans, age 64 of rural St. Francisville, passed away due to injuries sustained in a car accident on April 28, 2020. She was born May 12, 1955 in Springfield, MO to Jack Rainey and his wife Ann (Cardwell).
Jacqueline married Terry Evans, and he survives.
She had worked as an OTR truck driver for many years, attended First Christian Church of Bridgeport, and she enjoyed riding horses and motorcycles.
Surviving family includes: her husband- Terry Evans of rural St. Francisville: two children- Sarah Husman and Jason Evans: two grandchildren- Kendra and Dylan: one sister: and two brothers.
A celebration of life will be held for Jacqueline Evans at the First Christian Church of Bridgeport at a later date.
Memorial contributions can be made to her family to assist with expenses directly or through the funeral home. Online condolences can be sent to the family at www.cunninghamfuneralhomes.com.