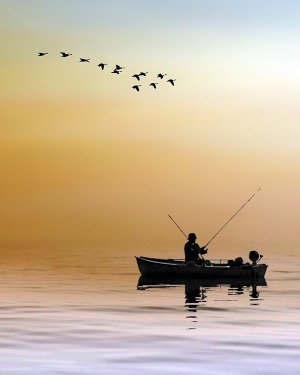 Ronald J. Bull, age 56, of Lawrenceville, Illinois passed away on Saturday, April 25, 2020 at the
Lawrence County Memorial Hospital in Lawrenceville, Illinois. He was born on April 14, 1964
in Gary, Indiana, the son of Hobart and Alice (Pinnick) Bull.
Ronnie worked with Boilermakers Local 374, and was also a truck driver. His hobbies included
boating, being on the river, fishing, mushroom hunting, working in his yard; and spending time
with his special companion and friend, Carlos.
Preceding him in death was his father.
Survivors include his wife, Denise; mother, Alice of Bridgeport, Illinois; four children, Danica
Morris of Lawrenceville, Illinois, Jeffrey Bull, Levi Carie of St. Francisville, Illinois, and Kevin
Carie of Vincennes, Indiana; four sisters, Candy Tarrant, Billie Ralston, Pauleen Rupp, and Kim
Bull; four grandchildren, Jacob Carie, Wyatt Carie, Riley Carie, and Gracie Gosnell; and his
cousins in Kentucky.
Graveside services will be conducted on Friday, May 01, 2020 at 11:00 AM at the St.
Francisville Catholic Cemetery. Emmons-Macey & Steffey Funeral Home in Lawrenceville,
Illinois is in charge of the arrangements.
Please feel free to mail cards to the funeral home at PO Box 564 Lawrenceville, IL 62439.
Please visit www.emmonsmaceysteffey.com to view the tribute and to send condolences.