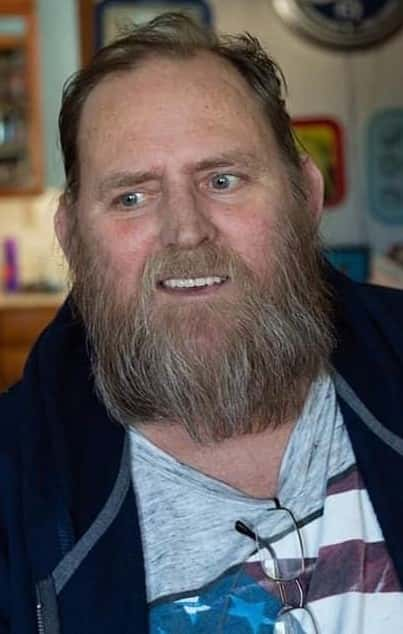 Burk B. Hill, age 60, of Bridgeport, Illinois passed away on Thursday, April 23, 2020 at Aperion Care in Bridgeport, Illinois. He was born on December 19, 1959 in Lawrenceville, Illinois, the son of Burk B. Ralph and Mary (Waters) Hill.
Burk worked for Snap-On Tools in Mt. Carmel for 27 years. He then worked for Zachry Construction in Edwardsport, Indiana, until he suffered a heart attack in 2012. He was a member of the New Hope Christian Church and a former member of the Lawrenceville Moose. He was a huge Grateful Dead fan.
Preceding him in death were his parents; one brother, James 'Bud' Hill; and two sisters, Twilla Hinton and Charlotte Stevens.
Survivors include his three children, Stacy Lockhart and husband, Tracy of Lawrenceville, Illinois, Burk B. Ralph (Trey) Hill III and wife, Marcilyn of Vincennes, Indiana, and Meagan Rodriguez and husband, Joe of Oaktown, Indiana; five siblings, Violet 'Butch' Newell of Chandler, Arizona, Doretta Schemerhorn of Plainfield, Indiana, Phillip Hill and wife, Gail of Eatonton, Georgia, Bill Hill and wife, Pat, of Lawrenceville, Illinois, and Kathy Reeder of Vienna, Illinois; five grandchildren, Trevor Lockhart and wife, Lori, Shayla Lockhart and fiancé Austin Hill, Maggie Hill, Rylee Hunsaker, and Blayke Harvey; two great-grandchildren; as well as several nieces, nephews, and cousins.
Private graveside services will be conducted on Thursday, April 30, 2020 at the Lawrenceville City Cemetery. Memorial donations may be made to the Emmons-Macey & Steffey Funeral Home in Lawrenceville, Illinois for funeral expenses. Please feel free to mail cards and memorial donations to the funeral home at PO Box 564 Lawrenceville, IL 62439.
Please visit www.emmonsmaceysteffey.com to view the tribute and to send condolences.