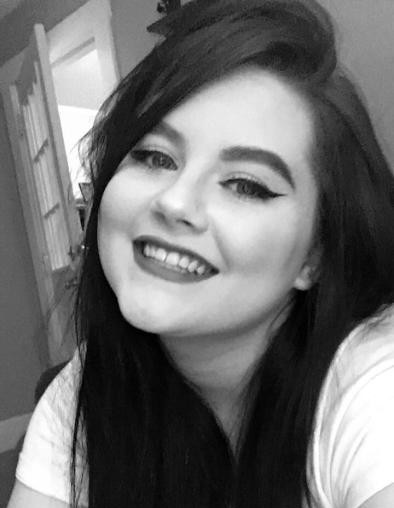 Ashley B. Stevens, age 21, of Flat Rock, Illinois passed away on Sunday, March 22, 2020. She was born on August 26, 1998 in Kokomo, Indiana, the daughter of Jeremy Stevens and Rachel Livesay.
Ashley was a 2016 graduate of Lawrenceville High School. She worked at McDonald's in Robinson.
Preceding her in death were maternal grandparents, Don and Nancy Livesay, paternal grandmother, Darlene Logan, and great-maternal grandfather, Hugh Livesay.
Survivors include her father Jeremy Stevens of Galveston, Indiana; mother, Rachel Livesay and fiancé, Jamie Carroll of Flat Rock, Illinois; two brothers, Austin Blevins of Flat Rock, Illinois and Alexander Stevens of Kokomo, Indiana; paternal grandfather, Alvin Stevens of Missouri; great-maternal grandmother, LaVonne Livesay of Lawrenceville, Illinois; special grandparents, Steven and Linda Blevins and their son, Andy of Lawrenceville, Illinois; three uncles, Josh Livesay and wife, Amanda, Dalton Livesay, and Matthew Stevens; and special friend, Andrew Madden.
A memorial service will be announced at a later date. Emmons-Macey & Steffey Funeral Home in Lawrenceville, Illinois is in charge of the arrangements.
Please visit www.emmonsmaceysteffey.com to view the tribute and to send condolences.