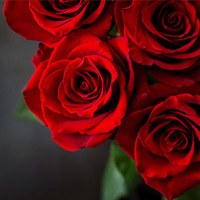 Pauline LeGrand, age 96 of St. Petersburg, FL and formerly of Bridgeport, passed away at Carrington Place of St. Pete on Sunday, February 2, 2020. She was born January 29, 1924 in St. Francisville to William and Ethel (Kellum) Eggebrecht.
Pauline married Philip Ray LeGrand, and he preceded her in death.
She was a member of the First Christian Church of Bridgeport and was a loving and devoted homemaker to her family.
Surviving family includes: four sons- Fred LeGrand and his wife of Minneapolis, MN, Jim LeGrand and his wife of St. Petersburg, FL, Steve LeGrand of Bridgeport, and Tom LeGrand and his wife of Galveston, TX : eight grandchildren: and several great-grandchildren.
She was preceded in death by: his parents- William and Ethel Eggebrecht: one daughter-in-law- Robin LeGrand: four brothers- Buzz, Bill, Dick, and Joe Eggebrecht: and two sisters- Nadine Hall and Rogene Wright.
There are no formal services planned at this time. Cunningham Funeral Home of Bridgeport is assisting the family. Online condolences can be sent to the family at www.cunninghamfuneralhomes.com.