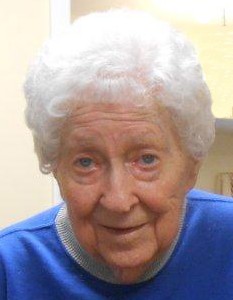 Viola Joan Hughes, age 89, of Evansville, Indiana passed away peacefully on Friday, January 03, 2020 at the West River Nursing Home in Evansville, Indiana. She was born on June 04, 1930 in Gibson County, Indiana, the daughter of William and Myrtle McClellan Peach. She married Robert L. Hughes on December 10, 1949 and he preceded her in death on February 03, 2010.
Viola was a homemaker and a member of the VFW Auxiliary. She enjoyed many outdoor activities such as gardening, fishing, camping, and cooking. In later years, she enjoyed doing crafts.
Preceding Viola in death was her husband; parents; two brothers: Ron Peach, Billy Peach; and one sister: Edith Julian.
Survivors include her children: Gail Hughes and wife, Martha of Mt. Carmel, Illinois, Becky Hughes and Kenny Hughes both of Evansville, Indiana; three brothers: Don Peach of Mt. Carmel, Illinois, Larry Peach of Grayville, Illinois, and Gene Peach of Indianapolis, Indiana; two sisters: Linda Spencer and Joyce Talley both of Mt. Carmel, Illinois; as well as three grandchildren and five great-grandchildren.
Funeral services will be Wednesday, January 08, 2020 afternoon at 2:00 p.m. at the Emmons-Macey & Steffey Funeral Home in Lawrenceville, Illinois. Visitation will be Wednesday from 11:30 a.m. until the service hour of 2:00 p.m. at the funeral home. Burial will be in the Lawrenceville City Cemetery. Memorial donations may be made to the Wounded Warrior Project.
Please visit www.emmonsmaceysteffey.com to view the tribute and to send condolences.