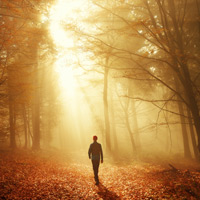 Richard E. "Rick" Fox, age 56 of Bridgeport, passed away unexpected Sunday, November 10, 2019. He was born December 22, 1962 in Lawrenceville to Barry and Penny (Carter) Fox.
Rick was an outdoors kind of guy. Fishing was a favorite hobby, and he enjoyed reading western books. Rick worked as a welder at ATS and was a member of the Bridgeport Moose Lodge.
Surviving family includes: his mother- Penny Fox of Lawrenceville: three daughters of Bridgeport- Ashlee Walls and husband Justin, Andrea McBride and husband James, and Jozie Fox: one son of Bridgeport- Adam Fox: five sisters- Lynn Fox of Lawrenceville, Susie Seed of Lawrenceville, Peggy Volkman and husband Dwayne of Lawrenceville, Angie Clark and husband Dwayne of Lawrenceville, and Jodi Steber and husband Brett of Claremont: eleven grandchildren- Andrew, Colton, Gage, Trenton, Brian, Keven, Kassidy, Hunter, Aleayah, Carlie, and Dayton: and several nieces and nephews.
He was preceded in death by his father, Barry Ray Fox.
A funeral service for Rick will be held at 1:00 p.m. on Wednesday, November 13, 2019 at the Cunningham Funeral Home in Bridgeport. Reverend Mike Rucker will officiate. Visitation will be at the funeral home from 11:00 a.m. until service time at 1:00 p.m. Private burial will take place.
Online condolences can be sent to the family at www.cunninghamfuneralhomes.co